If, like most of us, you want to reduce your heating bills, you'll need to pay close attention to your windows – largely because they lose heat much faster than the surrounding walls. This, as you might imagine, is especially important when temperatures drop, so it's worth thinking about before winter arrives.
What are the Most Winter-Proof Window Designs?
Let's look at a few popular varieties of window, and how effective they are at retaining heat.
Casement Windows
A casement window operates via a hinge, and usually opens outwards. This makes it compatible with draught-reducing silicon seals, which run around the edges of the window and are compressed when the window is closed. These seals will degrade over time, gradually losing their elasticity, and so must be replaced every so often.
Sash Windows
By contrast, a sash window moves up and down (or from side to side) within the frame. In place of soft seals (which would create friction and prevent the window from moving), sash windows feature draught-excluding brushes.
Like the seals in casement windows, these brushes will wear away over time, and so should ideally be replaced every few years.
Older Windows
If you're the owner of an older property in a conservation area, the changes you can make to your home will be limited. This is because your planning officer will want any replacement windows to conform with your existing windows.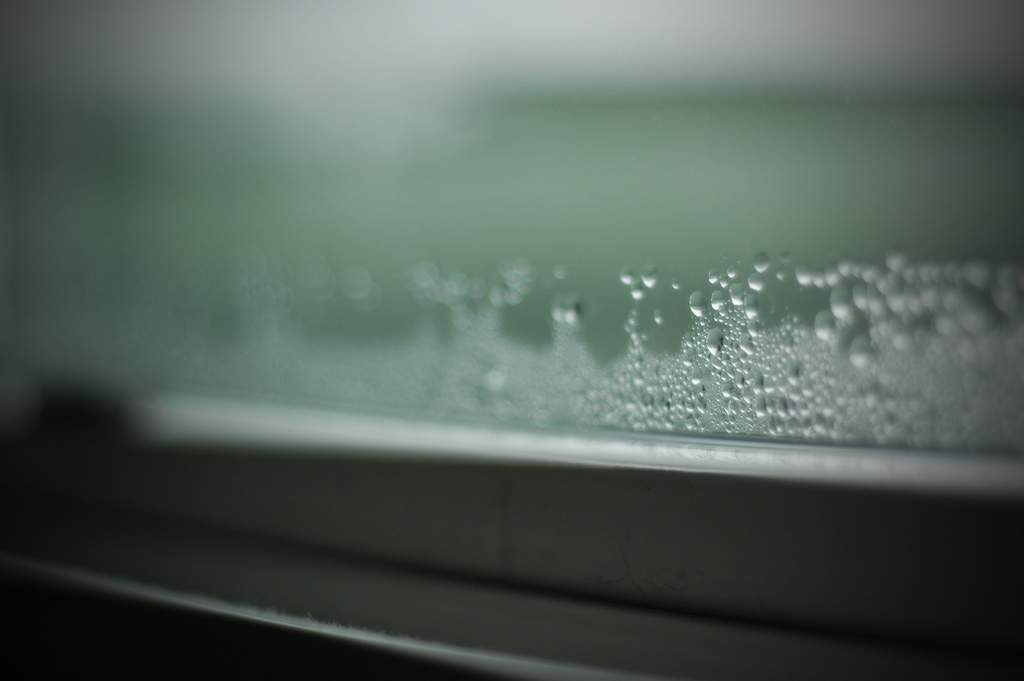 In fact, it can sometimes be tricky to get double-glazing installed in older properties. Firstly, the difference in pressure between the interior and exterior of a double-glazed window can produce a noticeable bowing effect on the glass. Then there's the fact that double-glazing for period properties tends to cost considerably more than typical double-glazed windows.
That's not to say that owners of older properties are out of luck – there are plenty of new windows which work well in older properties.
Bay Windows
Bay windows, technically speaking, aren't windows.
They're groups of several windows, arranged together. As such, bay windows can either be casement or sash. Given that bay window protrude slightly from the building, they're a little more vulnerable to cold spells than most other types of window.
This means you'll want to dress the windows properly and ensure they're thoroughly maintained.
Arched Head Windows
Arched head windows feature an arch at the top for added visual interest. The top of the arch is usually sealed into place, with the bottom of the window functioning like a traditional sash window.
What is Best for Winter: Double or Triple Glazing?
Argon-filled double glazing is the gold standard for modern windows, but there are ways to make the technology even more efficient. You could choose windows with a denser gas, like krypton or xenon – but that's often overkill, especially since they cost considerably more than argon-filled windows.
Another option is to increase the depth of the cavity, but this would result in an incredibly thick window, and exacerbate the bowing effect we've already discussed. What's more, a cavity that's too thick can create convection currents, via which heat can be transmitted from one panel to the other.
In Scandinavia and other particularly-cold parts of the world, a popular solution is triple-glazing. Triple-glazing is formed of, as you might have guessed, three panels of glass rather than two.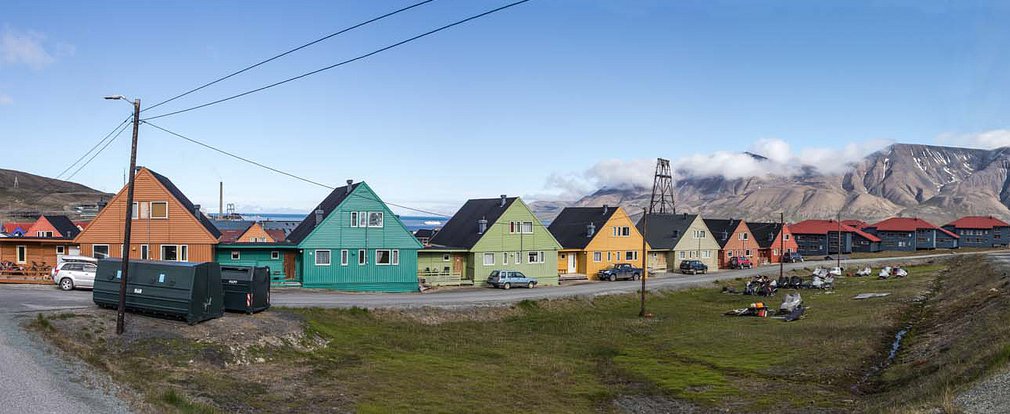 Triple-glazed windows are trickier to manufacture than double-glazed windows, so they understandably cost more. They also reduce the amount of light entering the property's interior, and how much heat is gained through sunlight exposure. As such, if your window is south-facing, you might end up reducing the energy efficiency of your property by installing triple-glazing.
We should bear in mind that winter is relatively short in the UK, so the added expense incurred by triple-glazing should be offset against the light-reducing effect it has for the rest of the year. For most of us, there are many energy-saving measures worth considering before triple-glazing is worth the expense.
If you're comparing different windows, you'll have probably encountered all sorts of arcane terminology. To confuse matters further, British and American manufacturers use different rating systems.
U-factor
The u-factor (or u-rating) measures the rate at which heat flows from one side of a window to the other. The lower the number, the more efficient the window.
U-rating is usually determined using the centre of the glass, which means the effect of the frame is discounted. You should expect a good double-glazed window to achieve a u-rating of around 0.3. U-factor is related to R-value, which is more commonly used to calculate the efficiency of solid brickwork.
Solar Heat Gains Coefficient (SHGC)
Whenever sunlight hits your window, some of it will pass through, leaving the remainder to bounce away. In doing so, this portion will help heat your property. The higher a window's SHGC, the more heat it gains through solar energy. In winter, this extra heat will make a difference to both your comfort, and to your energy expenditure.
Visual Transmittance (VT)
This works just like the SHGC, except instead of measuring the proportion of heat energy entering the building, we're measuring the amount of visible light. The two don't always correlate, as manufacturers add special coatings that filter out certain wavelengths.
Air Leakage (AL)
Air leakage measures the volume of air that can circulate through a window in a given timeframe. The lower the AL rating, the draughtier the window. In many cases, a little circulation is required to allow the building to 'breathe' and thereby prevent damp.
British Fenestration Rating Council (BFRC)
The BFRC are the central body responsible for upholding window standards in the UK. They issue licences to approved manufacturers, and stipulate which retailers are authorised to sell approved windows. To make things a little less confusing for the customer, each window approved by the BFRC comes is rated between E and A++. This rating combines all the measurements we've described into a simple grade, so it's easy to make rough comparisons between different windows.
How to Insulate Your Windows for the Winter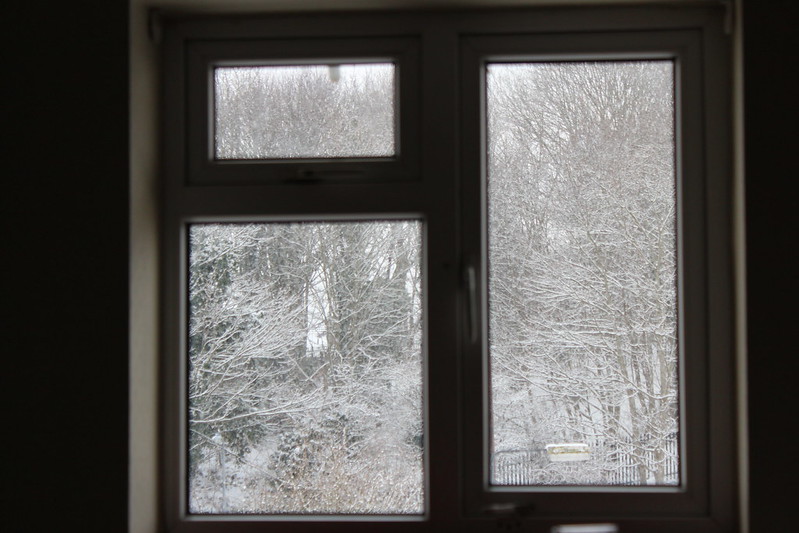 Whatever windows you've chosen, there are several steps you might take to increase their heat-retaining abilities for the season.
Heavy dressing
Heavy curtains can reduce heat lost through the windows by preventing the cold air around the glass from mixing with the warm air in the room. To get the best from this, you'll need to actually draw your curtains at night-time.
Secondary Glazing
Secondary glazing works a little like double-glazing, except instead of two glass panels built into the same unit, a second panel is fitted to the inside of the existing window. Since there's no pressure difference, there's no bowing effect. What's more, you can remove the secondary glazing when the weather gets warmer.
You can also get flexible and rigid plastic secondary glazing, called winter window clings, which can be fitted to the window frame for winter.
Re-sealing
As windows age, the seals which run around the edges wear out – i.e. the stuff that runs around the edge of the frame, and the brushes and rubber strips that sit on the frame's inside. Make a habit of inspecting these every year, and replace them when necessary.
Draught Excluders
These are long, tubular cushions, often crammed underneath leaky doors. If your windows are draughty, they can serve the same purpose.
Low-e glass
Low-emissivity glass is glazing that's coated with a very thin layer of reflective metal, that helps prevent heat escaping. Most modern windows are low-emissivity.
Need new windows? Browse our sliding sash or casement windows or find out about our handmade bespoke windows.