There are various ways in which you can dress up your windows but should you choose curtains, blinds or shutters? And does it really matter or are there key functional differences that make one choice a better fit for your home? We've put together a short buyer's guide that explains all your window options and discusses what coverings might be better suited to certain types of property or rooms.
Curtains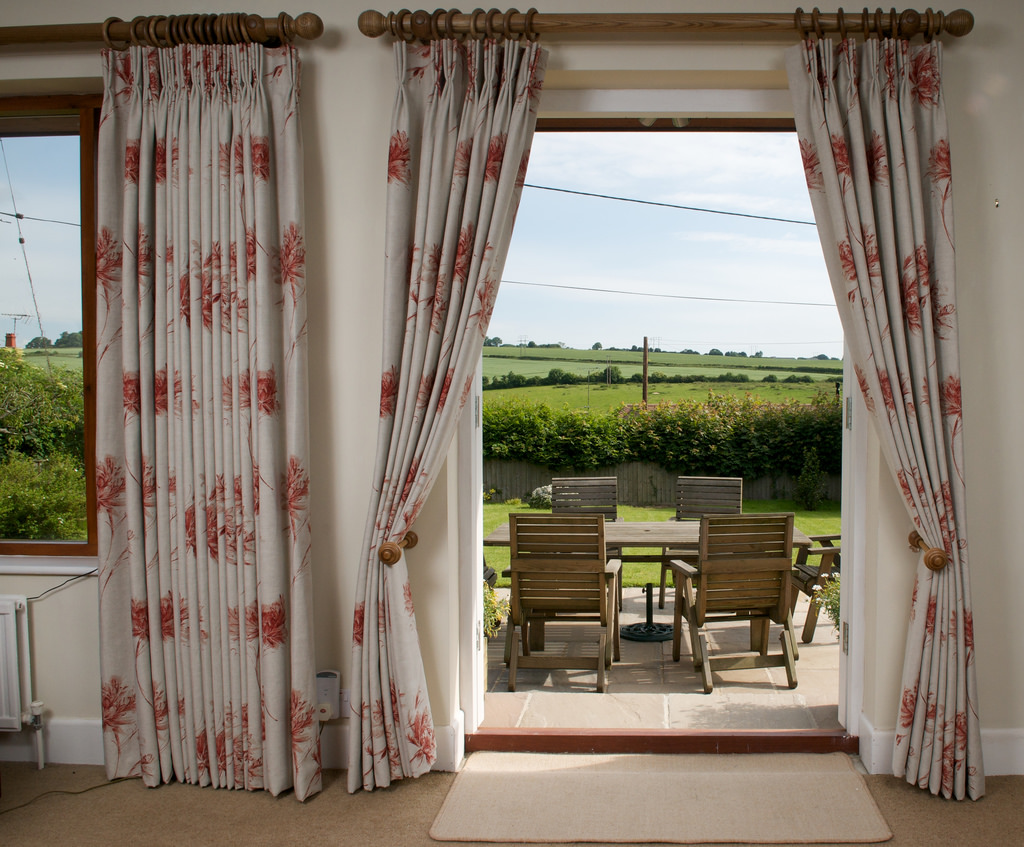 Curtains come in many materials, colours and prints, so will work well with any room style and property type. They are versatile in design but they also have additional benefits compared to blinds and shutters.
Thick curtains are great insulators, useful for keeping warmth within your home. This also makes them great at blocking out exterior noise and light, which is why many people opt for curtains (particularly in their bedrooms and living rooms).
On the downside curtains must be either opened or closed; there is no partial view, which can be seen as a pro and a con. Open curtains allow you to see the full view from your window which is great if you have picturesque surroundings. If you're living in a busy urban environment however, they don't stop people peering into your home. It may be wise to consider your location then when deciding whether curtains are the right choice for your home.
Blinds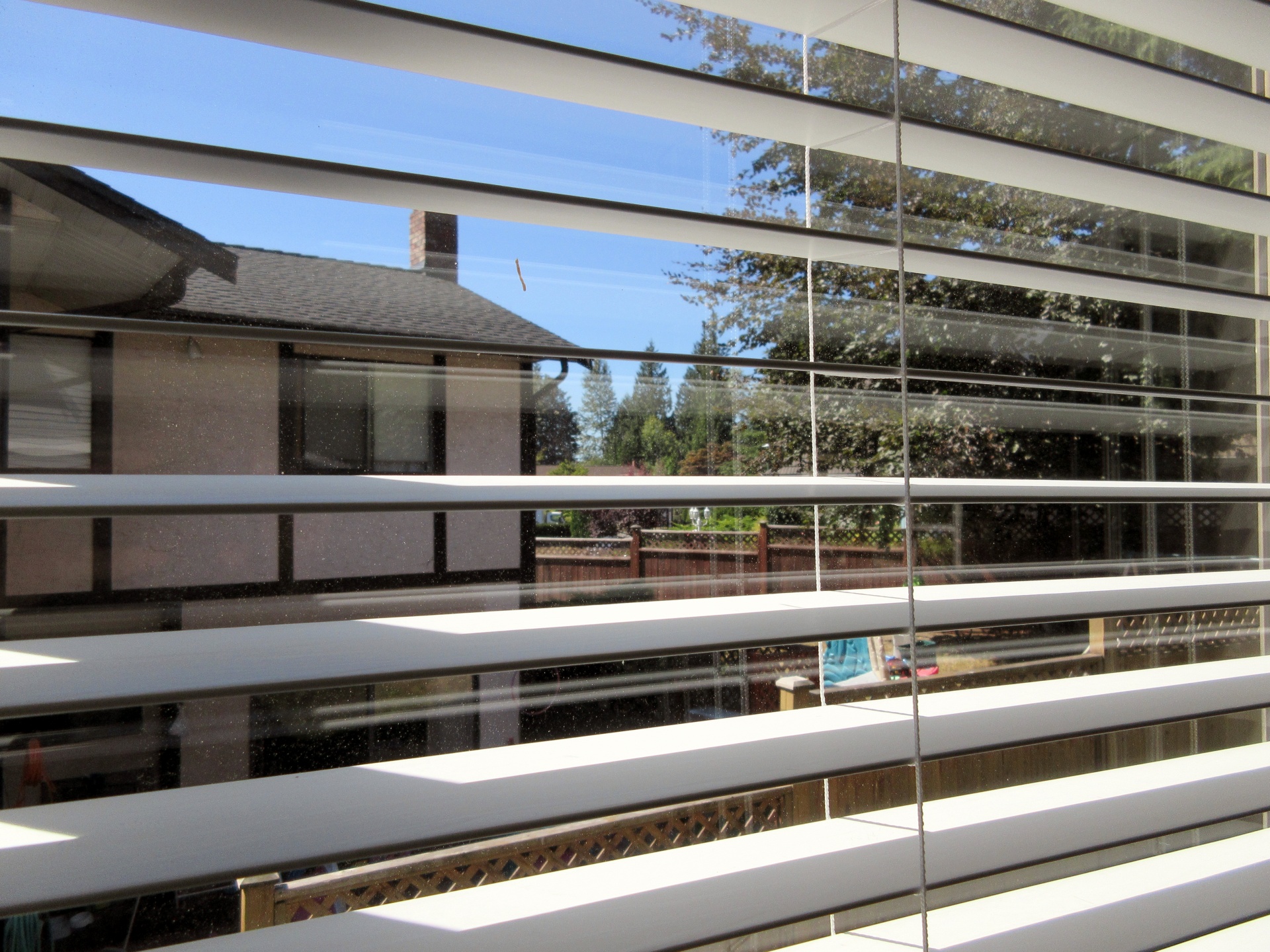 Blinds are available in a variety of styles.
Vertical Blinds
Vertical blinds run from top to bottom and close inward when controlled with a wand. These are often chosen for their convenience rather than style. For example, they are simple to clean and they can be replaced easily if damaged. They are not the best option if you are seeking privacy or want to block out light, and can often be noisy, so while they may not be recommended for your bedroom they might suit your kitchen.
Roman Blinds
Roman blinds are a fabric blind that can be lowered using a chord. Roller blinds are very similar in description although they can be rolled up completely giving you full view of your window, while roman blinds will still cover up part of your window.
Roman blinds tend to be thicker and cosier with a more classic style. These are often used in living rooms to create a stylish yet relaxed ambience. Their characteristics make them great at keeping heat within the home and they're a popular choice in period properties.
Roller Blinds
Roller blinds tend to be thinner and suit lighter, airier rooms like kitchens and bathrooms. They can come in an endless array of styles and prints so are often used for decorative purposes, especially in children's bedrooms.
Venetian Blinds
Venetian blinds are blinds that tilt open and close. You can also lift them using the control chord. When people refer to venetian blinds they generally mean blinds made of metal, although they can be made from plastic or wood. They are often used on side windows within the home or in larger rooms as an alternative to curtains. Venetian blinds take up less room than a curtain and they fit to the window so can seemingly create more space within a room.
Wooden Blinds
Wooden blinds were previously known as wooden venetian blinds but are now, generally, simply referred to as wooden blinds. Wood is highly durable but their longevity does come with a price – they are often the most expensive option available.
Pleated Blinds
Pleated blinds are fabric blinds that are also known as honeycomb shades. Pleated blinds are often chosen for conservatories.
Skylight Blinds
Skylight blinds are fabric blinds used on attic and roof windows to block out direct sunlight. They tend to come in a variety of colours and styles to suit your preference. Due to the requirements of this type of window, skylight blinds are often the only choice for roof windows.
Shutters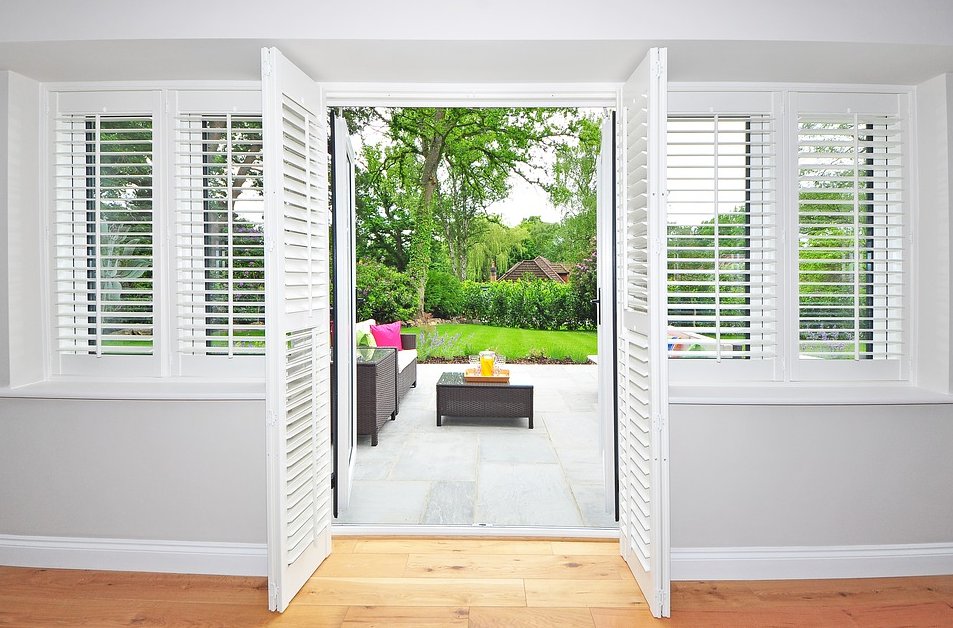 Traditionally shutters were used on the outside of your windows however they are now a popular interior window option. There are two main types of shutters – solid shutters which close off a window completely or tracked shutters which are similar to blinds in the sense the can be opened and closed.
Solid Shutters
Solid shutters allow complete privacy, so no one can see inside your home. They will also help block out light and exterior noise. Solid shutters are more of an acquired taste however as they do close off a room. They would be better suited for rooms in which creating a serene environment is extremely important, for example your bedroom or study. They might not be the best option for your kitchen or dining room, which tend to call for a lighter and more sociable environment. These type of rooms may benefit from tracked window shutters.
Tracking Shutters
Tracking shutters, as they are also called, are similar to blinds in the sense they can be opened to allow maximum light or closed completely. Tracked shutters work more efficiently than blinds as they allow you to block out more light. They are often used in modern properties and their subtle colour schemes mean they tend to match all decors, so if you change the style of your home often, you wouldn't have to worry about changing your window dressings. Solid shutters are also popular in cottages and barn conversion style properties.
Whether you choose curtains, blinds or shutters for your home will very much depend on personal preference. While some features may be better suited to different windows and properties, you could realistically choose any option. Curtains offer great insulation which often makes them a better fit for the living room or bedroom. Blinds are versatile and come in many styles that suit any interior design or room type. Shutters encompass the same style qualities as blinds yet are better equipped at blocking out light and can suit modern or period properties. Whatever you choose, use this guide to familiarise yourself with all the different styles and options.