Standard Sized Patio Doors
Alongside our collections of bespoke doors for your home, we carry standard sized patio doors too. Great value, and premade for installation , there's a quick turnaround time on these and delivery is completely free. Available in a number of styles, options, materials and finishes, explore our range of standard size doors and invest in quality for your home.
The Choice is Yours
These doors may not be bespoke but with so many different options, there's something for everyone. Available in varying materials, we have options to suit any budget and any project. Standard sizes mean lower prices. So if you're working on a renovation or construction project and your budget is being stretched, these doors can provide those crucial money savings.
Quality is guaranteed in all we do. We combine modern technology with traditional craftsmanship to create doors our customers can rely on. What do you want from your door? You want quality, you want reliability and you want to be confident they're going to last. Our stringent guarantees cover our products for up to 40 years -protecting your investment for decades.
Why Choose Our Patio Doors?
Made to Measure
High quality doors custom made for your home. Don't settle for anything less.
Wide Choice of Extras
Our bespoke patio doors come with lots of optional extras so you can get all the features and fittings you want.
Robust Guarantees
Enjoy your investment for decades with our quality assurances.
Our Range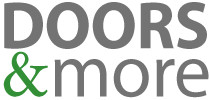 Available through our Doors & More website…
Get in Touch
If you would like to know more about our bespoke patio doors, from pricing to how we can help with your design, get in touch today!
CALL US TODAY ON:
01205 363 999
EMAIL US: