The Victorian era was one of enormous transformation for British industry and architecture. It was also during the Victorian era that window tax (a property tax based on the number of windows a house had) was abolished.
This result was homes being built with more windows. The industrial revolution also brought plate-glass manufacturing techniques which made large, heavy windows more affordable. Victorian windows were predominantly of the 'sash' variety. Victorian sash windows did not open out on hinges in the same way as casement windows, but instead incorporated two or more panels which moved behind one another on tracks.
If you're the owner of a Victorian property, you'll probably want windows that match the exterior of the building.
How Do You Clean Victorian Windows?
Ideally, windows should be cleaned twice a year – once in autumn, and once as part of your spring clean. Try to clean your windows when it's cloudy, so the soapy water won't dry out quickly and leave unsightly streaks on the glass.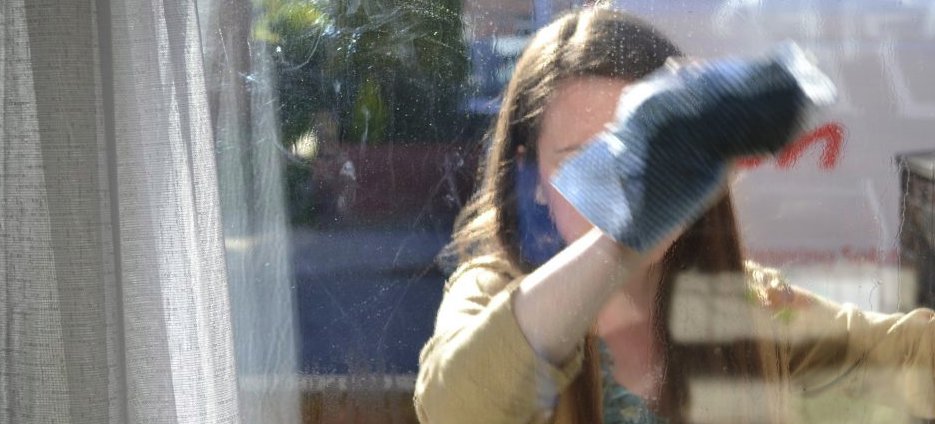 What cleaner should I use?
Vinegar will leave your windows super shiny – and it's safe and natural, too.  It'll break down any caked-on grime in seconds, leaving a gleaming surface that'll give the window a new lease of life.
That said, vinegar isn't all that effective at killing germs, so we'd recommend at least occasionally using a specially-formulated window-cleaner, or old-fashioned soap and water. Scrunched-up newspaper or microfibre cloth should be used to work the cleaner into the glass.
Repairing Scratches on Victorian Windows
If you've been unlucky, some of the glass panels that make up your window might have received knocks and scrapes over the years. These can usually be addressed with a little cerium oxide (or jeweller's rogue, as it's better known). You'll need to do a lot of rubbing to get this to work – either by hand, or with the help of a polishing pad attached to your household drill. You can also get special scratch-repair kits. They're designed for car windows, but will work just as well on Victorian sash windows.
How Do You Insulate Victorian Windows?
Most homeowners choose double-glazing to increase the energy efficiency of their windows. By trapping a layer of inert gas between two glass panels, the transmission of heat from one side of the window to the other is greatly minimised.
Unfortunately, the difference in pressure between the interior and the exterior of a double-glazed window can produce a pronounced 'bowing' effect, which somewhat undermines the authenticity of a Victorian-era property. As such, it's often frowned upon by conservation officers.
So what alternatives are available to owners of Victorian homes looking to reduce their energy expenditure?
Secondary glazing
Secondary glazing works in much the same way as double glazing, except that rather than having everything contained in a single pressurised unit, another window is placed behind the first one.
This will improve heat retention without compromising its appearance from the exterior of the home.
Unfortunately secondary glazing is vulnerable to sagging over time. An alternative is a sheet of plastic which can be unrolled and attached to the sides of the window in winter, when heat-preservation is more of a concern.
Draught-proofing
Victorian sash windows aren't generally as effective at keeping draughts at bay as casement windows.
There are various ways to reduce draughts in Victorian-era windows, ranging from quick masking-tape solutions to major overhauls which require disassembling the entire window. Replacing old and worn brushes with new ones can have a considerable effect on the window's heat-retention. This is worth considering if your windows are particularly old.
We should also remember that Victorian properties were built to ventilate, and that blocking draughts can cause moisture to build up inside the property, which can in turn, cause damp and mould.
How to Dress Victorian Windows
If you're fortunate enough to live in a well-preserved Victorian property, then it's important to keep all of your décor consistent – and this extends right up to the window dressing. In the Victorian era, most windows were equipped with wooden blinds and shutters, which provided protection against sunlight on warm days, and security when the homeowner was away.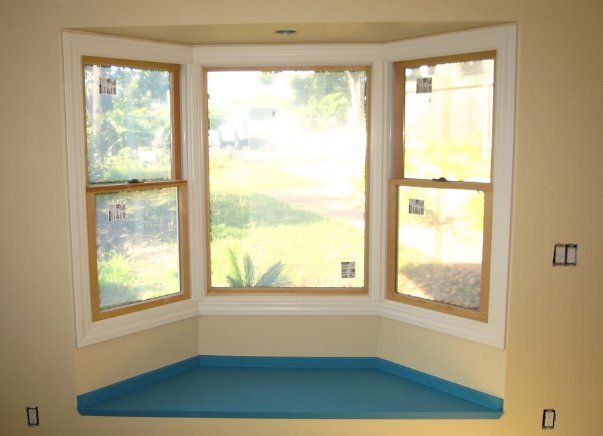 Many Victorian homes also have high ceilings, which will allow you to stack roman blinds over the top of your window, and operate them with a cord.
Finally, you might want to hang heavy curtains in front of your windows. This will prevent the cold air near to the glass from mingling with the warm air in the room. If you're going down this route, then you might want to install two sets of curtains: a lightweight 'voile' set that'll ensure privacy while permitting sunlight, and a heavier blackout set of curtains to go over the top.
If you're going to achieve a consistent and authentic look for your Victorian-era home, then taking your windows seriously is a must – but that needn't mean compromising too much on modern conveniences like energy efficiency. Through regular maintenance, cleaning, and the right dressing, you can ensure that your Victorian-style sash windows last the distance – and that they look fantastic, too.
Need new windows? Browse our sliding sash or casement windows or find out about our handmade bespoke windows.