Dressing a window brings many benefits to your home – they don't just make it look pretty. Adding curtains or blinds to your window will increase your thermal efficiency and security.
By covering your windows – or having something in place to cover them when you want to – you eliminate draughts coming through your window frame. You also decrease the chance of heat escaping through the glass which decreases your energy bills as you'll require less heat to warm up your home.
Burglars are opportunists. In most home invasions, the criminal has seen something through a window that they want. By dressing your windows with blinds or curtains, you're hiding any valuables that may have been on show. This drastically reduces the chances of your home being broken into.
Aside from those 2 major factors, the last reason to dress your window is for decor purposes. This can come in the form of hanging curtains or blinds, but you can also dress your windows by adding a plant to the window sill, or decorating the edge of the frame with fairy lights – this is a great option if you're on a budget.
Curtains and blinds bring a lot to a room – even though they may get overlooked during the design process.
It's crucial for curtains and blinds to be measured and fitted correctly. When curtains are too large, your space will look smaller. If they're too small, they won't be fulfilling the purposes that made you install them in the first place.
If you want to upgrade your windows, please take a look at our range of high quality and thermal efficient timber windows and aluminium windows.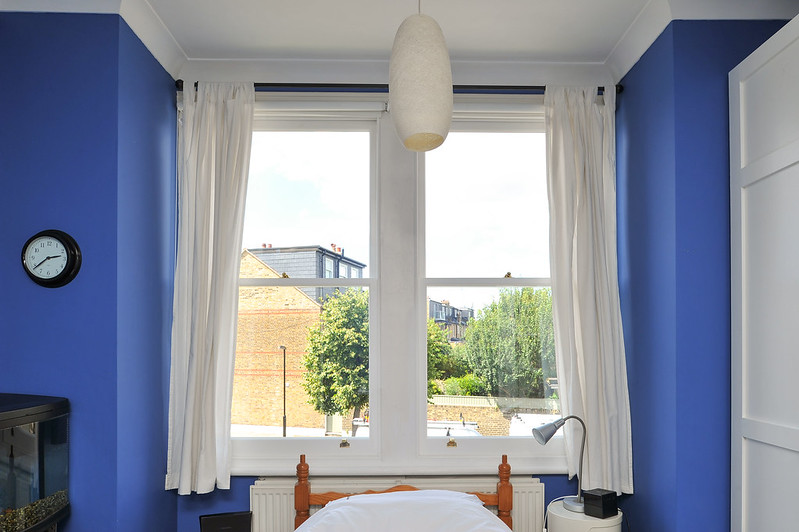 What types of window coverings are in style?
The window coverings that are on trend for this year are mainly textured. It seems a lot of us are bringing texture to our interiors in the form of curtains and blinds. Whether that's a thick set of velvet curtains or a sleek wooden blind.
Modern homes are typically minimal in design – think white walls, silver hardware, and glossy countertops. This is why texture from window coverings work so well. They can be used as colourful statement pieces against a plain backdrop or used to warm up a large open plan area – for warmth, think deep shades of orange wool.
There are many types of window coverings to choose from:
Curtains
Blinds
Shades
Linen
Velvet
Woven wood
Silk
Wool
Are curtains going out of style?
There are so many choices of curtains out there that them going out of style will never be a thing. Our personal style may change and you may prefer blinds over curtains but there will alway be a need for them. For some people, curtains give them a lot more benefits over blinds.
There are many options for curtains such as colour, design, and texture. Curtains are also easier to cut to size. Blinds are great for understated window dressing, however a lot of people aren't a fan of their architectural design.
If you're looking to dress your windows to improve thermal efficiency, curtains are the better choice.

Should I put curtains over blinds?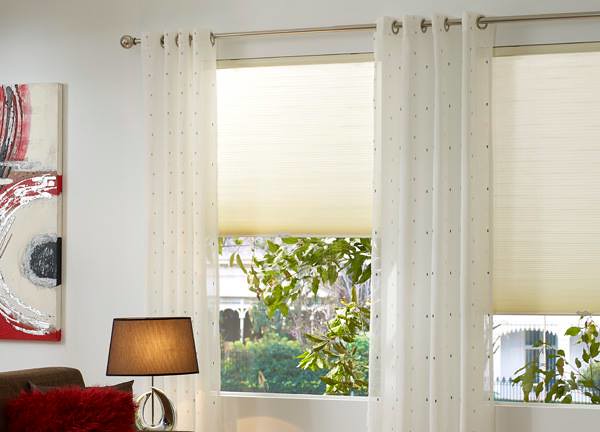 There is no right or wrong answer to this. Whether you decide to put curtains over your blinds or not is a matter of personal preference.
People often have curtains over blinds to give them more flexibility. Having a blind half open can reduce the amount of light coming in without completely compromising your view to the outside – which is what would happen if you closed your curtains half way. If your blind has slats you'll still get a bit of light coming through it, even when they're closed. Remove the light coming through the blinds by installing a set of curtains and closing them in the evening.
There are many ways that you can dress a window, some will want to install blinds or curtains (or both!) and others will want to use items to make the window look pretty.
When dressing your window, consider how much space you have around it, what your budget is, and whether you want to go for blinds or curtains. Think about the design that you currently have in your home, would a sleek set of blinds for your bathroom work better than a lacey curtain? And would curtains for your bay window be cheaper than blinds? Your circumstances are at the heart of your decision for dressing your windows.
Image credit