There are many advantages of window shutters. In this article, we're going to look at the advantages and disadvantages, and delve into the history of window shutters and their origins.
Window shutters are a common accessory for exterior timber windows. Shutters add character to your home's exterior while being a great way to prevent direct sunlight from getting into your home.

What are window shutters?
A window shutter is a covering made from aluminium, MDF, and, most commonly, wood. Window coverings are either vertical or horizontal slats that cover the entire exterior of the glass in your window frame.

Advantages and disadvantages of window shutters
Window shutters have many advantages. Aside from preventing direct sunlight from entering your home, shutters also provide heightened security and protect your windows from the elements.
By having the choice of opening or closing your window shutters, you can improve your home's security by closing them at night. The shutters act as a barrier between your home and the outside world and prevent anyone from looking into your home.
Window shutters also protect your windows. Depending on where you live and the general weather conditions for your area, you may need to install window shutters to prevent damage. Hail and strong winds carrying debris can cause your windows to crack or completely shatter upon impact. Having closed window shutters will remove the chance of this event occurring.
There are a couple of disadvantages that you'll want to consider if you plan on buying window shutters:
Window shutters drastically reduce your visibility to the outside. Although window shutters are great for making it difficult for prying eyes to see into your home, this also means that shutters obstruct your view, too. If you want a clear view of the land outside of your home, it's probably best not to go down the route of window shutters.
Window shutters aren't easy to replace if a slat breaks. Depending on the manufacturer, if a slat breaks, you may have to purchase an entirely new window shutter.

History of window shutters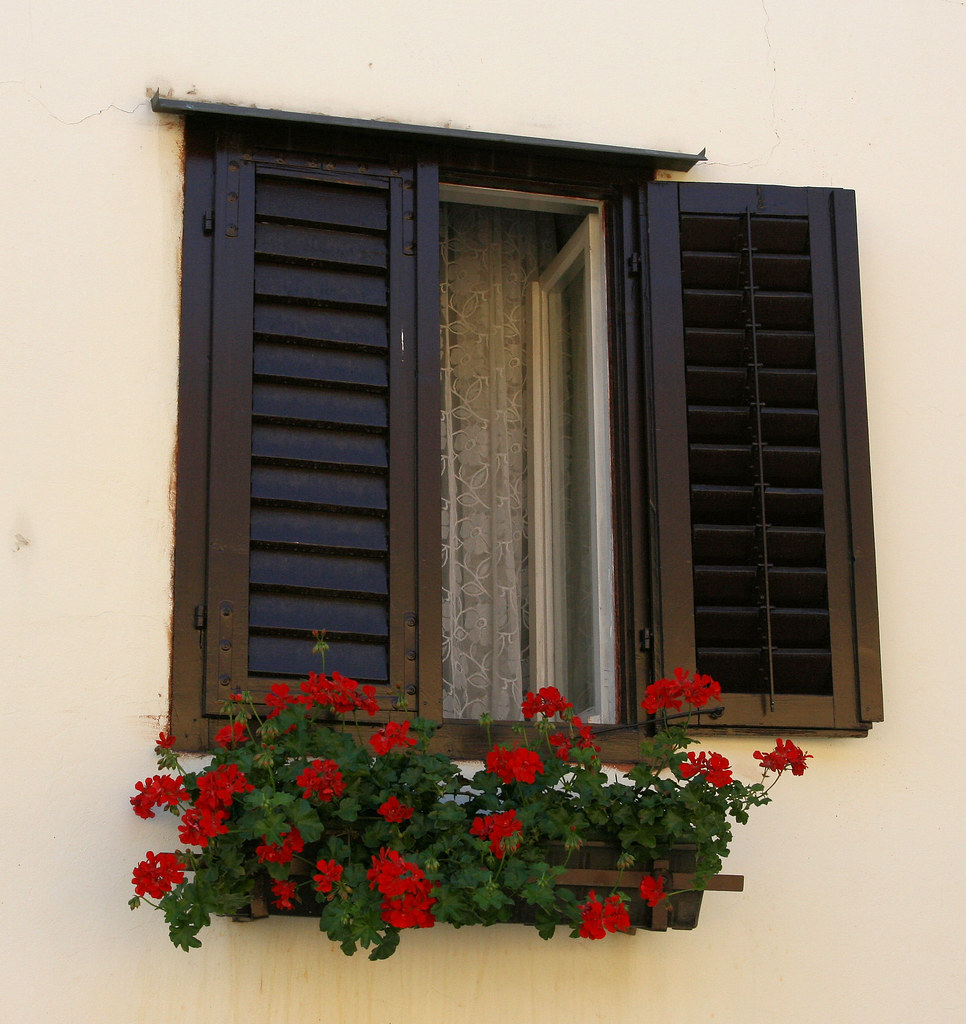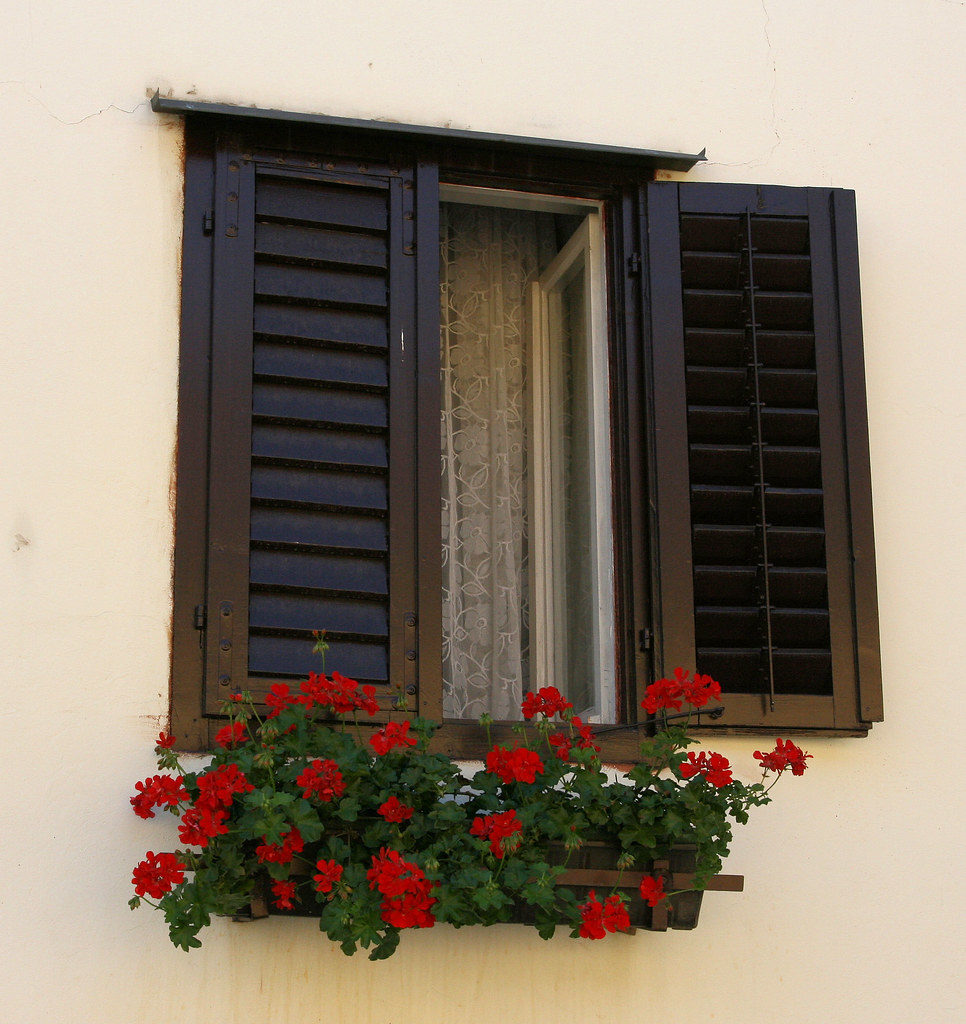 Window shutters are believed to have first been used in ancient Greece. The Greeks used shutters to prevent sunlight from beaming into their windows, and to provide ventilation during their summer season. After a short time, window shutters were used across the Mediterranean. They were eventually a popular add-on for windows around the world.
At first, window shutters were made from marble and installed internally. It's believed that the Greeks used this material for its durability. Over time, window shutters' popularity rose, and they began making the shutters out of wood – like they are today.
The shutters came to England in Tudor times. During this period, glass was considered a luxury, and only the rich had full glass panes in their frames.
When shutters arrived, many people during the Tudor period used them to close off their windows. People without a great deal of money only had glass in the top half of their window, so window shutters were used to close off the bottom half of their frames.
Before shutters arrived in England, lower-class people used wood to close off the bottom half of their windows. Replacing the wooden boards with shutters allowed homeowners to open and close the shutters whenever they pleased, therefore heightening their security while allowing ventilation into their home.
In the eighteenth century, external shutters became popular, specifically in the Victorian era. During this period, walls were thinner, therefore having to reach through the window to close or open the shutters became a more viable option. It also allowed seamless internal space surrounding the window as the shutters would be attached to the external frame of the window – therefore reducing wasted wall space.
Today, a lot of window shutters have been installed for aesthetic purposes. This is because window shutters can now be side-hinged and kept permanently open if the owner desires. This is a great way to add character to your home's exterior without compromising the view from your window. Shutters look especially great on period properties and look great framing box sash windows or casement windows.