Sash windows are made of two panels that slide past each other to open. These panels (also known as sashes) may slide up and down or side to side. A sash window doesn't have a hinge opening. This traditional type of window is a popular choice, especially for period properties. But did you know how many options are available when it comes to different types of sash window?
You can choose from different styles, mechanisms, frames and glazing types which makes sash windows a great choice for lots of property types. Find out if there's a type of sash window that's right for you!
Sash Window Style
If you're trying to maintain the character of a period property or even a listed building in a conservation area, it's important to choose the right type of sash window. There are subtle differences based on period so here's what to look out for.
Sash windows have astragal bars which divide the sashes into smaller areas. It's the pattern of these that demarks the period.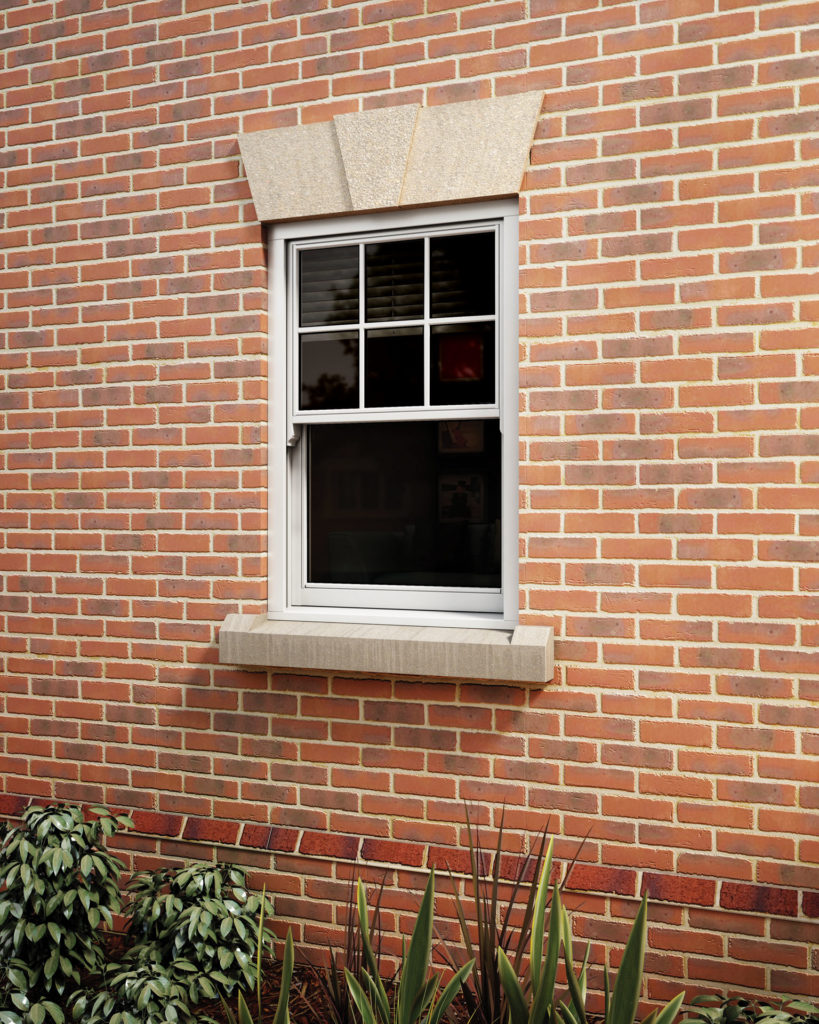 Georgian: in the Georgian era sash windows featured a six over six pattern. This is because manufacturing processes in this era only allowed small glazed panes to be produced, so a good number of these were needed to create a window. The sense of symmetry this creates is a very Georgian look.
Victorian: the pattern in Victorian times was a two over two design. Windows from this era also tend to be more lavish, with sash horns added to help strengthen the joints which had to support the larger glass panels.
Edwardian: a six over two pattern was developed in the Edwardian era, combining the best of the Georgian and Victorian approach. Sash horns were still used to support the larger glass panes which let in plenty of light.
Sash Window Mechanism
Whether you're aiming for a period look or just enjoy the charm of a sash window, you'll need to decide which type of mechanism to opt for. There's a traditional and a more modern option available.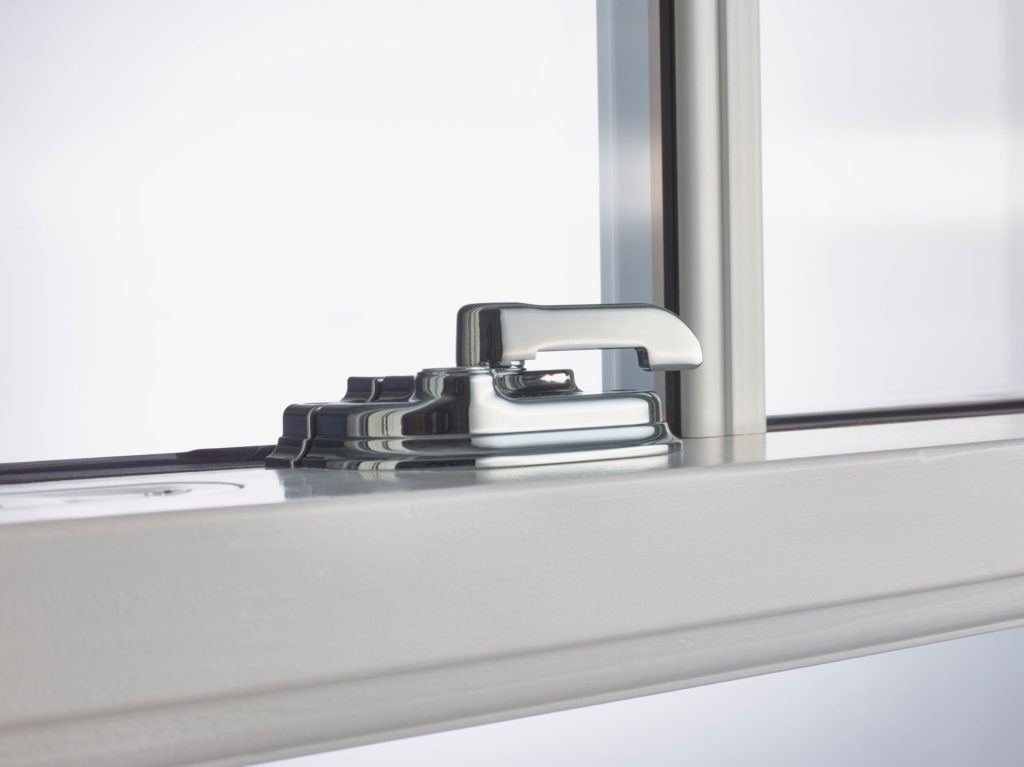 Cord and weight sash windows, also known as box sash windows use the traditional style of mechanism. These types of sash window use a system of weights and pulleys on the sash cord to open and close the window. The weights are there to counterbalance the sash, making the movement of the heavy window run more smoothly. This mechanism is hidden from view inside a box, which is why they are also commonly known as box sash windows. (Visit our Box Sash Windows FAQ page to learn more.)
Spiral balanced sash windows use a more modern mechanism. They also use a counterbalance created by a set of springs inside a PVC tube. These are often visible which can be something to consider when making your choice. However, they are also easier to install as they can be installed into normal brick openings. They are a great option for new builds because they offer the charm of a traditional sash window coupled with modern technology and increased security.
Window Frame Types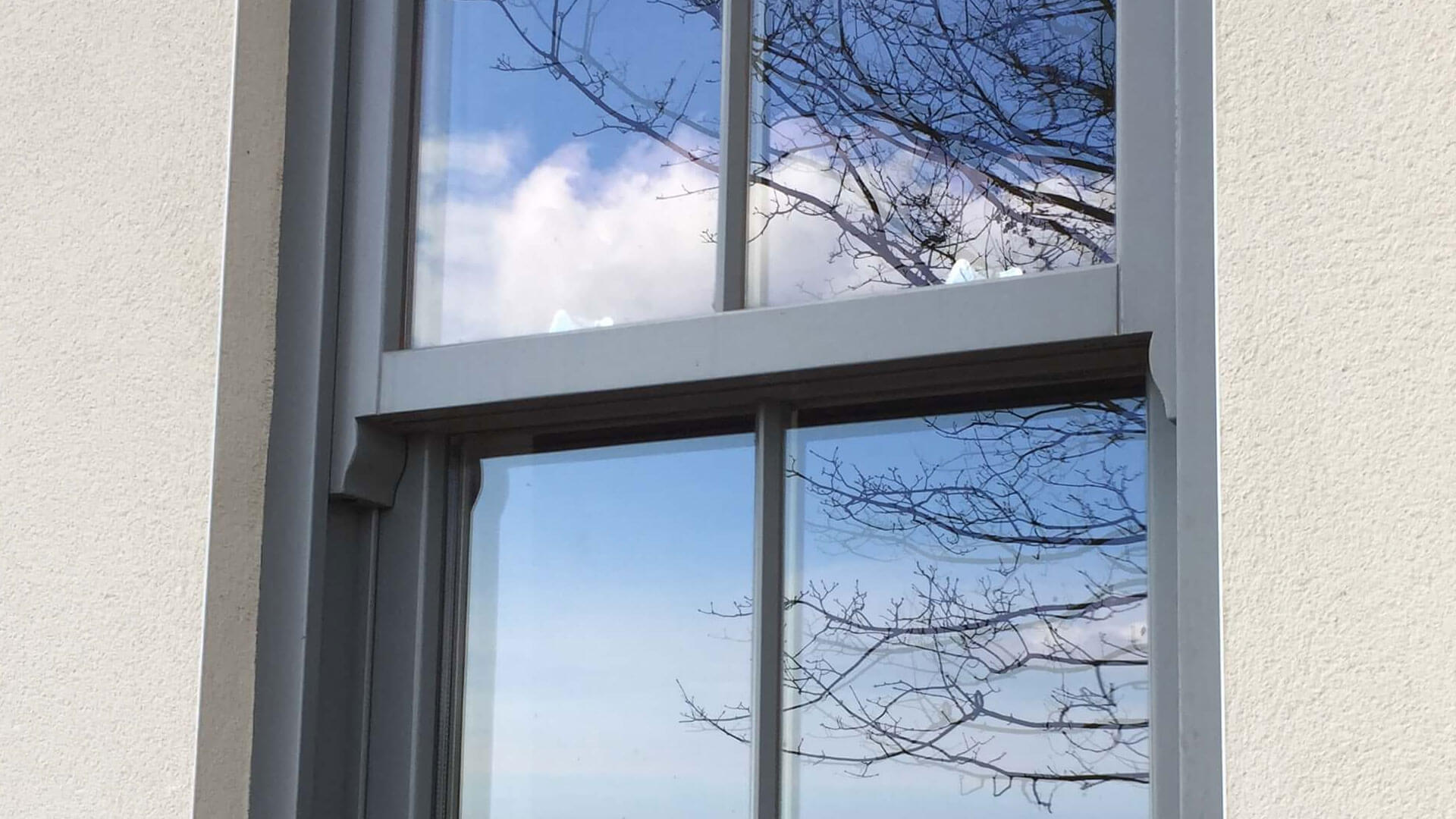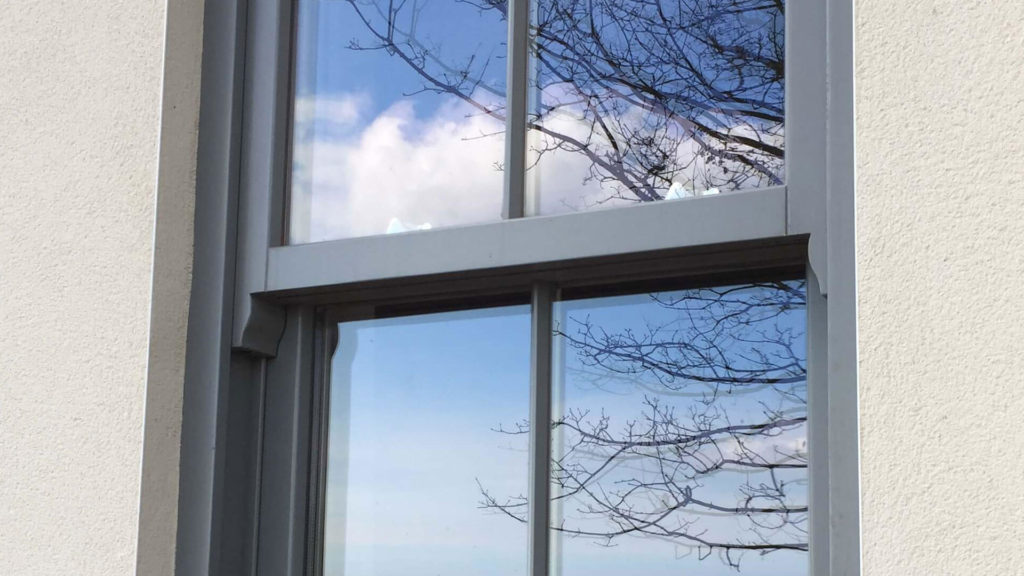 Different frame types can also offer varying benefits and appearances. Choosing the right frame material will allow you to get a sash window that looks and performs in just the right way for your home.
Wood: wooden window frames are classic, natural and attractive. They are a great choice for a traditional style like a sash window, especially in a period property. However, wooden windows need regular maintenance and care to keep them in good condition and prolong their lifespan.
Upvc: this cost effective and durable material is a favourite for windows. It doesn't require a lot of maintenance and is a great all-rounder. However, it doesn't offer a very traditional appearance so it can look quite jarring in a period property.
Aluminium: modern sash windows can be made of aluminium for durability and strength. As aluminium is so strong it can support large panels of glass, resulting in slimmer frames and more glass. It's also unlikely to bend and twist as weather conditions change like wooden frames can. But just like uPVC, as aluminium frames use very modern materials, they can look out of place in a traditional home.
Glass Types
If you haven't already found the ideal sash window, you might need to consider the choice of glass. There are two types to choose from.
Clear glass is the most common choice, giving you a view through your windows and letting maximum natural light into your home. Most people choose this unless they're installing the window in a room they need to maintain some privacy, such as a bathroom.
Frosted glass can be used to let natural light filter through whilst obscuring the view. The most common application is for bathrooms, but it's also quite common for use in commercial spaces too.
Hopefully, our guide has helped you to understand how varied sash windows can be. Whatever type of property you have, there's a sash window choice to fit. Although they're perfect for bringing historical charm to your home, sash windows can add an interesting touch to a new build too. Make sure you've considered all the types of sash window before you settle on the ideal choice!
To read more about box sash windows, read our helpful box sash windows FAQ.
Browse our available selection of Box Sash Windows.