The most popular variety of window in Britain is the casement window. Casement windows open outward on hinges, and offer several advantages when compared to sliding sash windows. Casement windows can, for example, incorporate compressible seals, which run around the edge of each panel and ensure that the window is appropriately air-tight when closed.
Casement windows come in two varieties: lipped and flush. If you're in the market for a new window, it's worth considering both of them. In this article, we're going to take a look at the differences between lipped and flushed windows, to help you assess which will be the better match for your property.
What Are Lipped Casement Windows?
So called 'lipped' casement windows are the type most people think of when they hear the term 'casement' window. They stand slightly apart from the window, because they incorporate another layer of sealing.
This solved a problem affecting many early flush casement windows: leakage. The flushed windows of centuries gone by would lack this extra layer of sealing, so whenever it rained, moisture would find its way indoors. This would result in unpleasant consequences – most notably, damp.
When lipped casement windows were invented, they offered a solution to this problem. As such, you might hear of lipped casement windows described as 'stormproof' casement windows. The majority of lipped casement windows today are of the uPVC variety, but you can still get timber ones, too. Aluminium, being a naturally strong and thin material, isn't so compatible with the chunky design of a lipped casement window.
What Are Flush Casement Windows?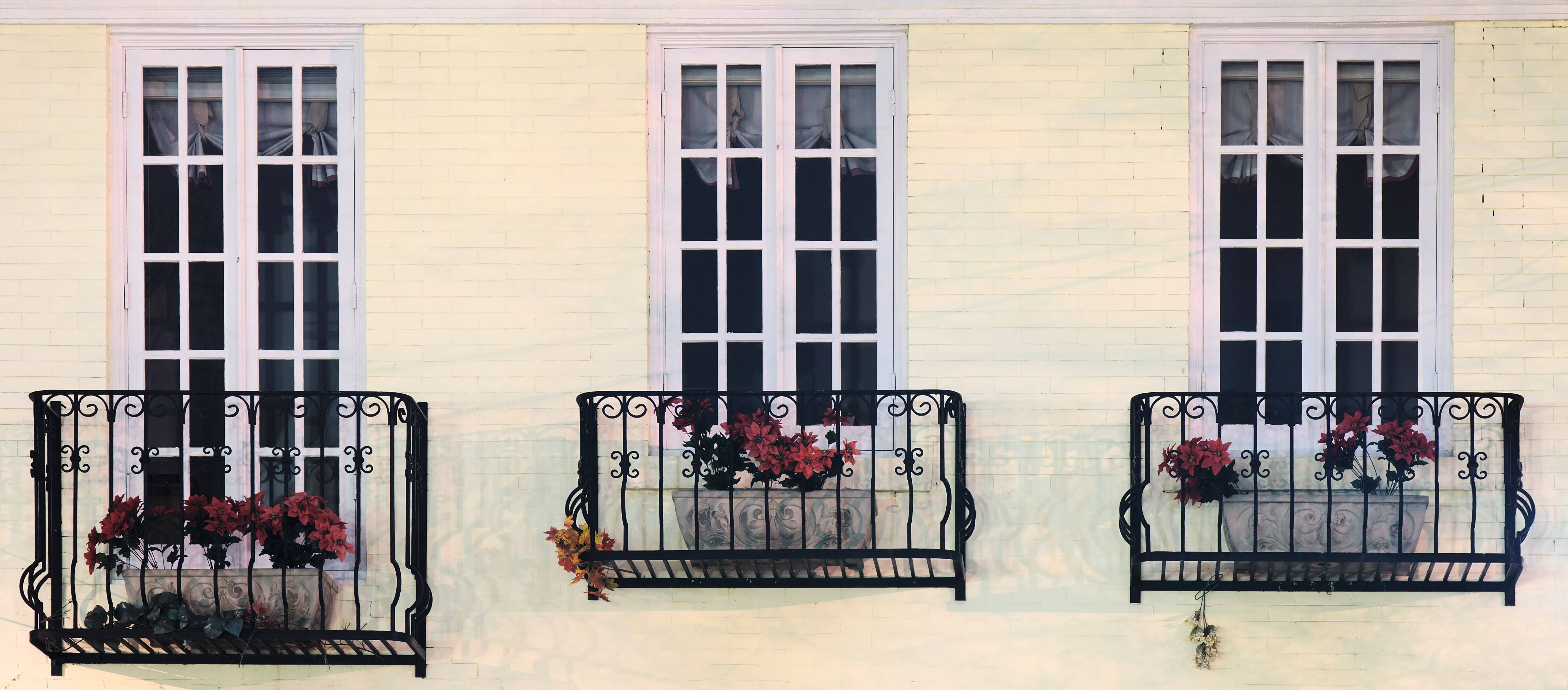 Flush fit windows are those which sit level with the frame. They've been in widespread use since the 19th century, when all frames were made from timber. As such, a flush-fitting casement window often makes a great match for older properties that will benefit from a more traditional look. That said, a modern home might equally benefit from a flush window – particularly if you're a fan of straight lines and symmetry.
Modern flush casements are just as effective as lipped casements at excluding draughts and moisture, as they incorporate the two layers of sealing into a smaller space. They're also offered with all the glazing options and trickle vents you might expect from a modern window. As such, when deciding between the two, appearances should be your number one consideration.
Should You Choose Flush or Lipped Casement Windows?
Once upon a time, the two varieties of window differed noticeably in performance, but thanks to modern materials and engineering, this is no longer the case. Both flush and lipped casement windows provide ample weather-sealing and plenty of glazing, meaning your choice will mostly come down to personal preference. Take a look at both designs and see which one you like the look of best.