uPVC is a commonly used building material for many modern homes but there are few people who actually know what uPVC is and why it's chosen. uPVC is the abbreviated term for unplasticised polyvinyl chloride. Polyvinyl chloride is a lightweight and sturdy plastic that is normally made into a flexible material by combining it with other plasticisers. uPVC however is the original unaltered version of polyvinyl chloride. It remains strong and rigid, making it a perfect choice for construction purposes.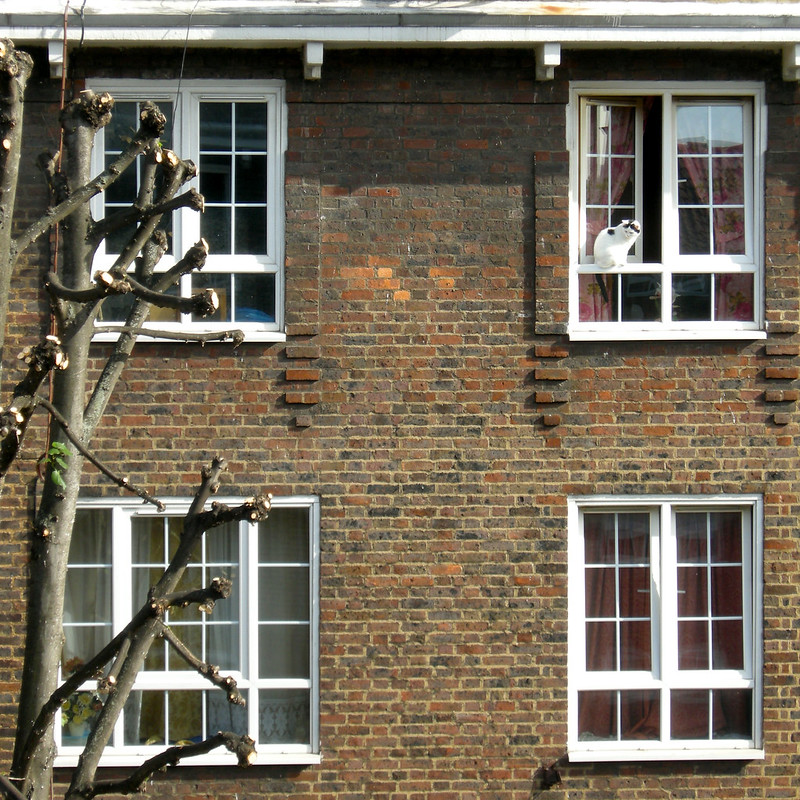 uPVC is often used for windows, doors and guttering; external components that are generally exposed to the elements. While uPVC is a sturdy material that will withstand wind and rain, like all plastics it can suffer in the heat. uPVC expands in heat and while it shouldn't cause too many issues, it can be far from ideal for homeowners.
So how can you prevent uPVC windows and doors from expanding in the heat?
If the uPVC has expanded in the heat, you may have issues shutting or locking your windows and doors. When the temperature cools the uPVC will return to its original form, however this is not helpful if it's a warm summer night and you need to secure your property before going to bed. Unfortunately, there's not a lot you can do but wait for the plastic to cool. You could give it a helping hand by pouring cold water on to the frame but if it's a particularly hot day this won't make much difference.
If you really need to shut or lock your door and can't afford to wait for it to cool, you could try and adjust your hinges. uPVC doors have easy to alter flag hinges to specifically accommodate for heat expansion so you could adjust them as required. Adjusting the hinges however may be problematic because while it solves the issue in the short term, when the uPVC returns to its original form you may struggle again to close your door and it may need adjusting back.
If the problem keeps recurring you may need to alter the size of your door or have them replaced. When the uPVC expands, make a note of the issue. For example is your door catching on the bottom of the frame? If so you could consider shaving some length off the bottom of your door. This is a risky manoeuvre if you don't know what you're doing however so may be worth seeking professional advice first.
Should you avoid uPVC windows and doors?
uPVC windows and doors do have many benefits. As a material, uPVC is easy to clean, robust in design, withstands cold and wet weather, and is often more affordable than wood or aluminium.
Unfortunately uPVC doesn't have the longevity that other building materials do. Time can take its toll on uPVC windows and doors, making them discolour and break down. Unlike other materials, uPVC doors are also difficult to fix so if breakages do occur they may need replacing.
uPVC doors also have the issue of heat expansion which can be troublesome, especially if you have to keep adjusting the hinges. This tends to be more of an issue for darker uPVC or woodgrain models, but is also commonly the case for white uPVC.
The type of material you choose for your windows and doors comes down to personal preference. Sure, uPVC is cheaper and easier to maintain and for the most is a sturdy material, but it may not be the best choice for you.
Heat expansion is a worry as is the possibility of having to replace your windows and doors sooner than you'd prefer. Wood is a good alternative. It's energy efficient, incredibly durable if cared for properly, and can be customised with paints or oils. However wooden doors do require more maintenance. What you choose then will depend on personal preference. It's not that uPVC is a bad building material – there is a reason it remains a popular choice – there are simply things to consider when deciding whether this material is right for you.
We supply a variety of quality timber & timber composite front doors and patio doors. Looking for new windows for your home? Browse our timber sliding sash or casement windows, or find out about our handmade bespoke windows.