If you're looking to improve the thermal efficiency of your home, then you'll want to ensure that your windows are up to the required standard.  Windows are a notorious weak-point in many buildings, by simple virtue of the fact that they're thinner and more heat-conductive than the surrounding walls.
Windows come in a number of different forms.  Some of these differences can boost the insulating performance of the window – double-glazing, for instance, sees two panes of glass placed parallel to one another on either side of a layer of vacuum, inert gas or dehydrated air. This significantly increases the window's ability to retain heat.
As well as the glass that goes into the window, however, we should also consider the materials which comprise the frame.  Generally speaking, windows are built either from uPVC, timber or aluminium.  Each of these materials has their merits – and your choice will hinge upon the building you're installing them into, as well as your personal taste.  Let's examine the options in closer detail.
uPVC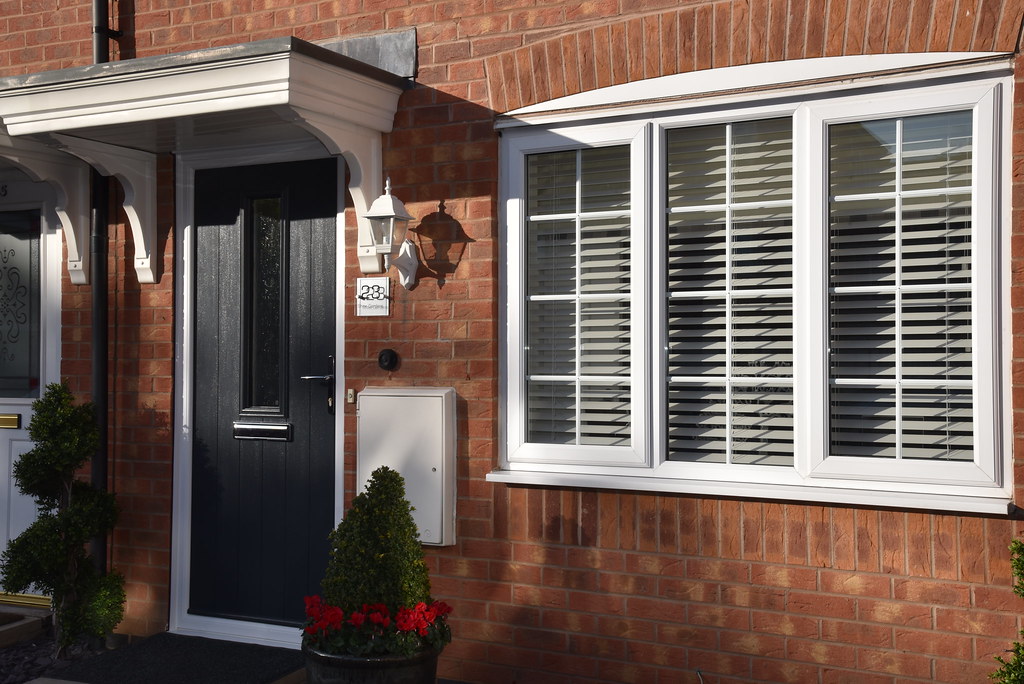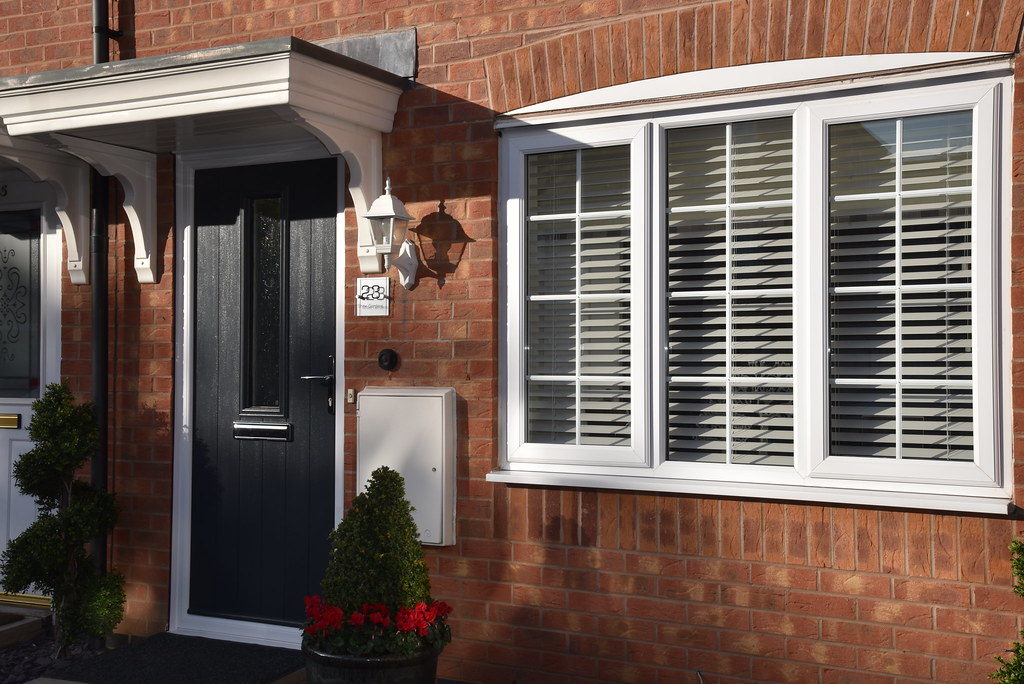 uPVC is an inexpensive plastic that's found in white window frames across the country.  It offers excellent insulation and demands relatively little care and attention.  uPVC tends to cost far less than aluminium or timber, and is very easy to maintain.
That said, when we consider that these materials contribute to the value of the property they're installed into, this economy often proves a false one in the long term.  While uPVC might not require cleaning and re-finishing in the same way that wood does, it's got a much shorter shelf-life, and will not boost the value of the property in quite the same way.
Another significant weakness of uPVC is that it's significantly weaker than the other materials.  This means that plastic frames must be made much thicker than wooden or aluminium frames in order to offer the same degree of performance.  The result is a window with a much smaller amount of glass, which in turn will reduce the amount of light in the interior of the building.
uPVC windows are a good choice for those looking for effective insulating performance for little hassle, at a reasonable price.  In the long term, however, their energy efficiency tends to suffer in comparison to the other materials available – and their look is not one that many homeowners will appreciate.
Timber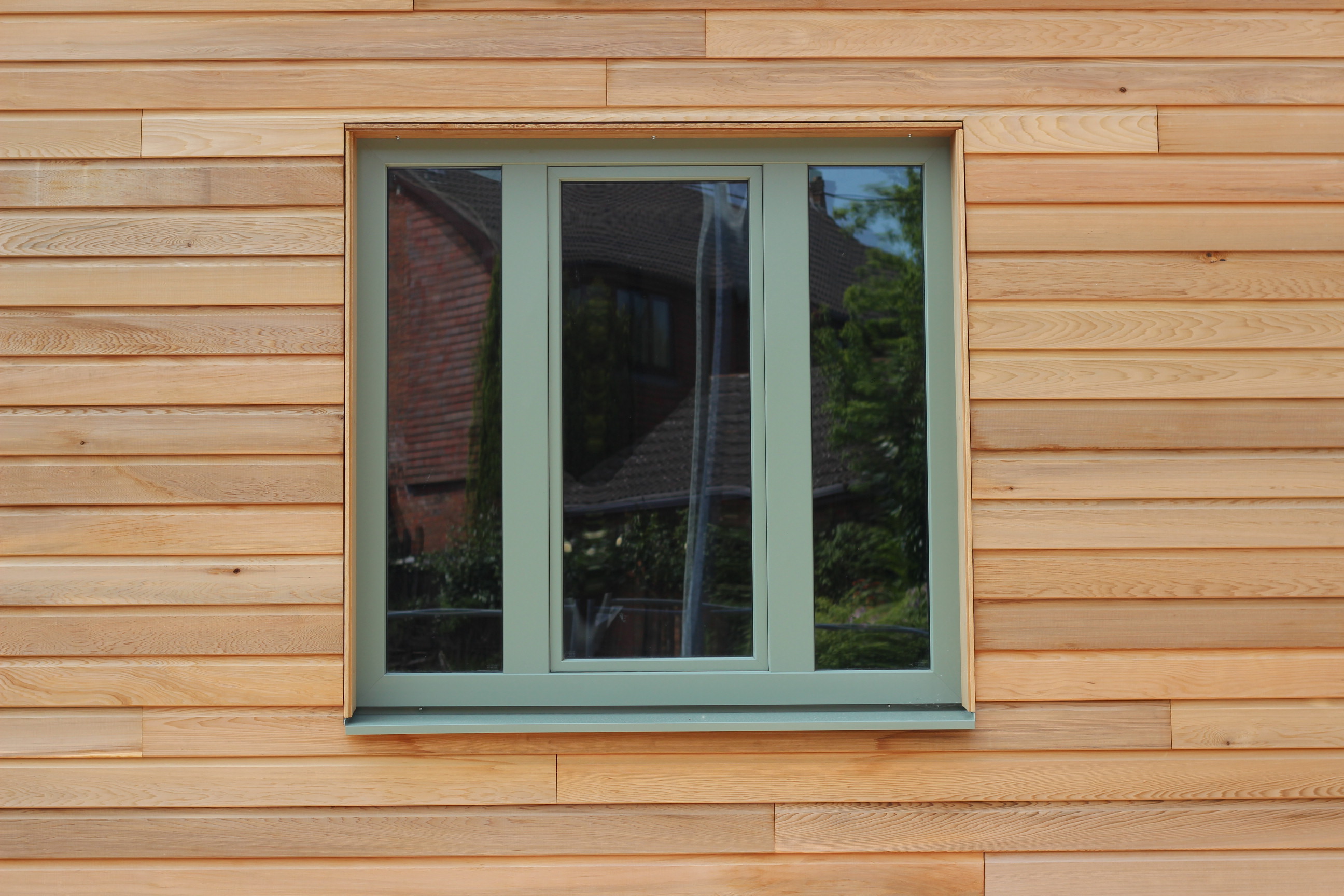 Timber window frames are a popular choice among those looking to invest in the outward appearance of their property.  Aesthetically, they offer a great deal more than their plastic counterparts, and, since every piece of wood is different, each wooden window is utterly unique.
Wood is naturally very good at insulating heat, which makes it an excellent choice for homeowners looking to save money during the winter.  Even inexpensive glass will perform well in a wooden frame.
Timber also offers a great deal of flexibility once it's been installed.  The wood can be given a range of different finishes, each of which will have a profound effect on the way it looks in the end.  A coat of wax will penetrate the surface of the wood, helping to protect it from water damage as well as emphasising the qualities of the grain. A coat of paint, on the other hand, will afford homeowners the ability to create a window of any colour they like.
Of course, all of these virtues come at a price – wooden windows tend to be more expensive than uPVC.  They also demand more frequent maintenance if they're to look and function their best.  They will, however, repay this investment by boosting the value of any property they're installed into – and they'll last a great deal longer.
Aluminium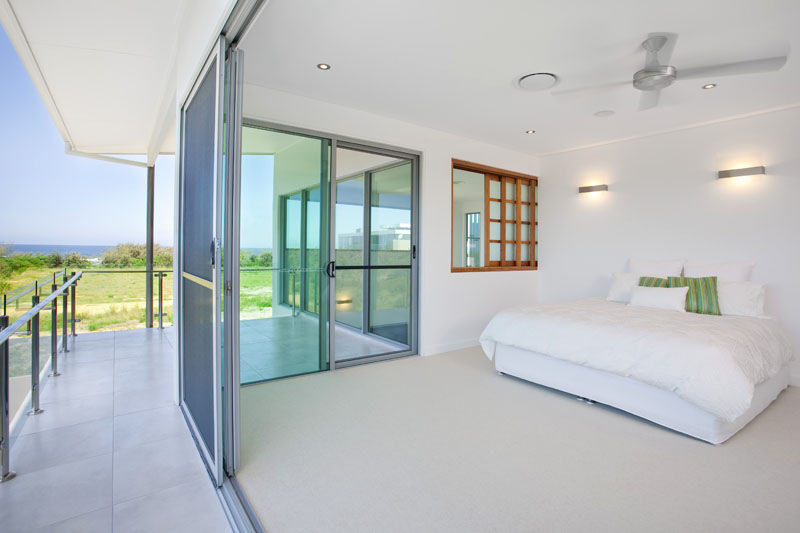 The chief virtue of aluminium is its strength.  This allows for a slimmer frame, and a greater glass surface area.
Another advantage of aluminium is its durability.  Once it's been powder coated a certain colour, it will be well-protected against rust and discolouration.  Moreover, you won't need to re-apply the finish every few years in the same way that you might with a wooden window.
Being recyclable, aluminium is far more environmentally friendly than uPVC.  The energy required to produce an aluminium window is far below the cost of the raw materials, which makes it an excellent choice for those looking to reduce their carbon footprint.
Aluminium has considerable downside, though, and that's its weakness as an insulator.  If you've ever held your bare hands against a metal surface on an especially cold day, you might recognise this phenomenon.  In modern frames, however, this problem is addressed with the help of a layer of insulating material on the interior of the frame.  And since metal frames are stronger, they're able to hold thicker glazing with a narrowed frame – which can actually lend them an advantage in terms of efficiency.
In conclusion
Your choice of window will be largely informed by the surrounding building.  If you're buying for a period cottage, for example, then you won't want to ruin the look with the addition of a modern aluminium frame.  On the other hand, if you're shopping for a contemporary house or apartment, then metal frames might match nicely.
Your personal taste will also be crucial when you make your choice.  If you're really sold on the appearance of wood, then go for it.  However, be sure to consider the other windows in the building when making your decision, as you'll want the entirety of your exterior to be consistent.
Looking for new windows for your home? Browse our sliding sash or casement windows or find out about our handmade bespoke windows.