Not sure whether your home is Edwardian, Victorian or Georgian? In this post, we're going to look at how you can classify the period your home was built in. Edwardian, Victorian and Georgian homes have a particular style and aesthetic that's unique to the period.
First, the Georgian period. This ran from 1714-1837.
All of these eras get their name from the monarch or monarchs that presided over the time. The Georgian era reflects the monarchy of King George I, George II, George III and, you guessed it, George IV.
This period saw a boom in culture, social reform, enlightenment values, political upheaval and of course, The Industrial Revolution. An example of quintessential Georigan architecture is The Royal Crescent in Bath.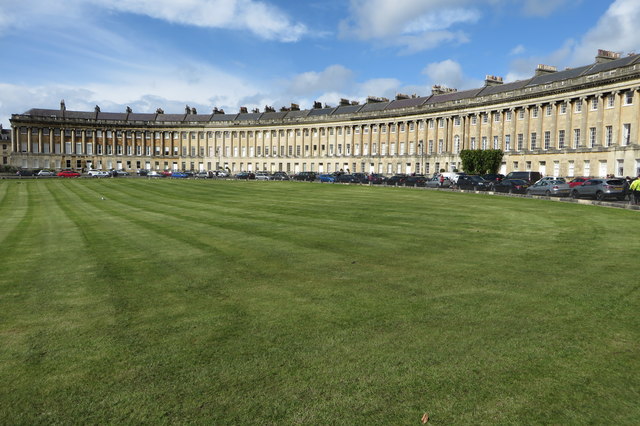 After the Georgian period came the Victorian era, running from 1837 to 1901.
This was named after just one royal, the now second-longest serving monarch, Queen Victoria. Historically, the Victorian period is a mixed bag. There was lots of social and technological advancement during this time. Education and literacy grew massively but the period is also associated with repression and general stuffiness. Some classic Victorian architecture examples are The Royal Albert Hall (pictured below) and King's Cross Station.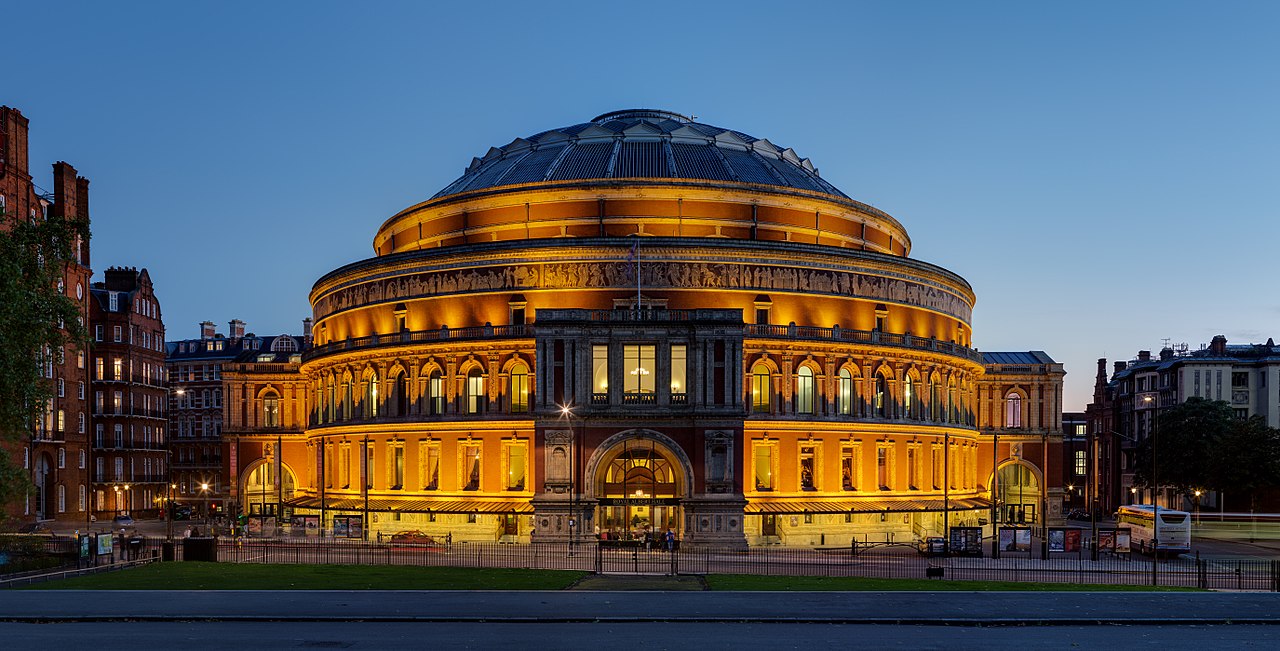 The Edwardian era succeeded the Victorian period and is a brief epoch lasting from 1901 to 1910.
It lasted just nine years, but during that period there was massive reform. Culture, fashion and the arts flourished, the fight for women's suffrage had just begun, and Britain was sailing blindly towards The Great War, after which life would never be the same again. The London Palladium is a good example of Edwardian baroque architecture.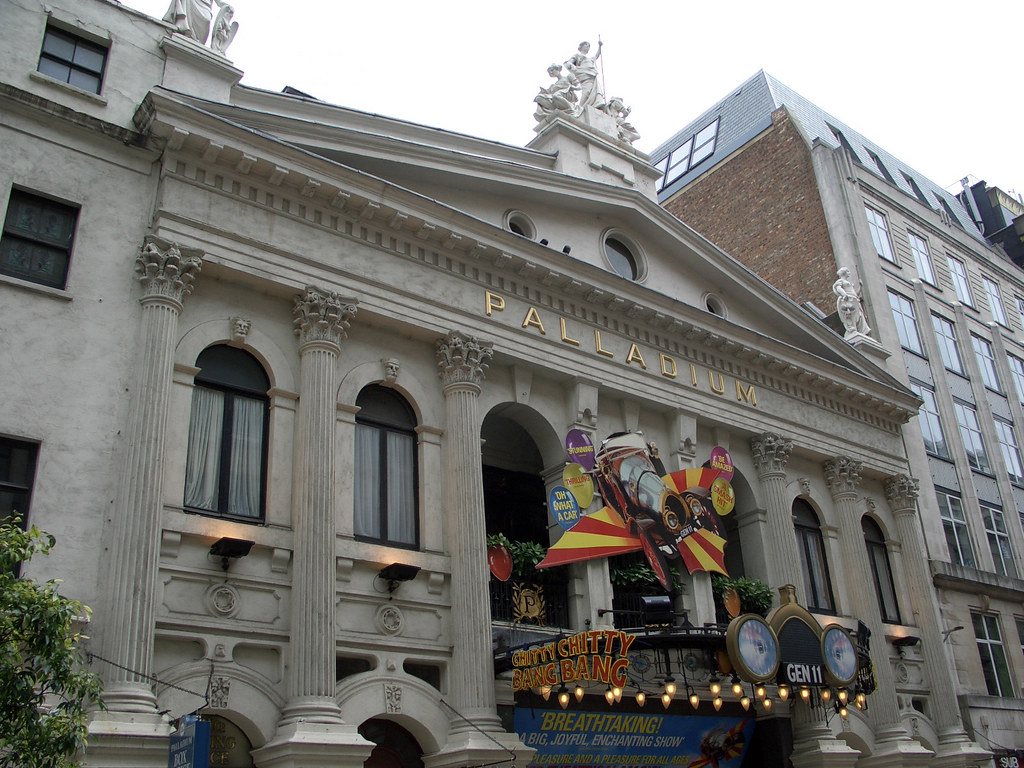 After that brief history lesson, let's look at some of the defining features of the homes of each period…
Is Your Home Georgian?
Let's start from the beginning. The Georgian era is when British houses started to really stand out. Tudor and Stuart era homes definitely have their own charm and appeal, but Georgian architecture brought Britain on to an even keel with continental Europe. Inspired by the symmetry of Renaissance architecture, the classic Georgian house can be identified as a three or four storey townhouse, with stucco-fronted external walls. Think Islington, Marylebone and Regent's Park.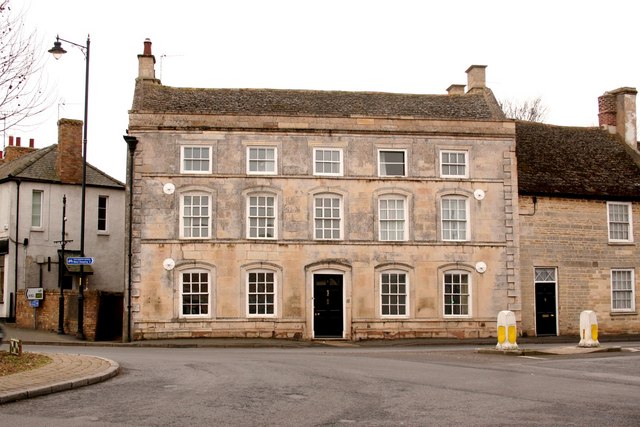 The expanse in wealth saw a desire for more space and comfort. There was more emphasis on higher ceilings and natural light, as previous homes tended to be cluttered, cramped and dark. This was the era of Enlightenment, culture and money – homes had to reflect this social change.
A quirky feature of many Georgian era homes are bricked-up windows. These Georgian windows tell a story of 18th Century tax avoidance. The 'window tax' was implemented in 1696 as a form of income tax. The more windows on your property, the more tax you pay. If you look at stately Georgian homes, you'll see they are fronted with many symmetrical sash windows. An easy workaround was to just fill them in! After the window tax was lifted, many just stayed filled in.
How to Spot a Georgian Property:
A stucco-fronted ground floor, with exposed brickwork for the higher storeys.

Sash windows – the top floor windows will often be much smaller, as these were traditionally the servant quarters.

Symmetrical exteriors.

Often townhouses, but country manors would also be an exercise in symmetry and incorporated other features like Palladian columns.

Ornate front doors.

Spacious interior rooms with a balanced layout.
Is Your Home Victorian?
The full effects of the Industrial Revolution created a wider and more populous middle class. This meant buying and owning a house became a realistic possibility for many (not just the landed gentry), and as a result, Victorian era houses were built on a mass scale.
Terraced housing was a big feature of Victorian homes, as they were in the Georgian era. However, Georgian terraces were typically opulent multi-storey townhouses with grand living spaces.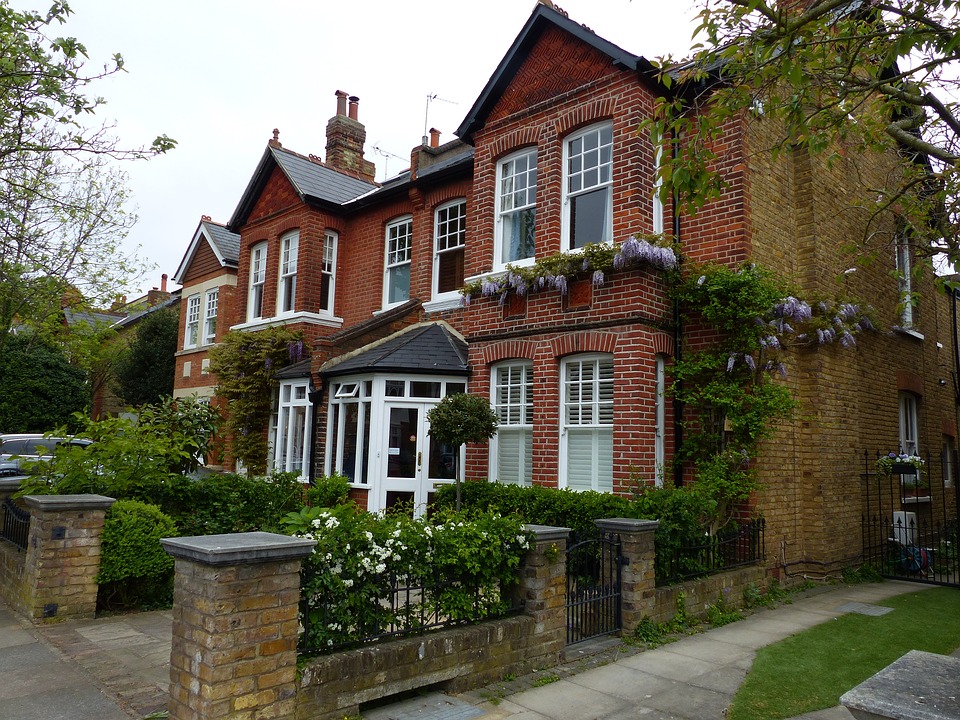 Victorian terraces reflected the Industrial era. More worker's barracks than Georgian townhouses, these terraces popped up near factories all over the country. Known as 'back-to-backs', this style of house eventually became illegal to build, but were the most common poor Victorian house.
Victorian houses for the wealthy typically featured pitched roofs as well as high ceilings and large windows. Internally however, there was a big shift. Houses had a narrower footprint to compensate for a rapidly growing class of homeowners. Cheaper terraces had the typical 'two up, two down' internal layout, whereas more expensive homes would be much grander with gothic features and ornate detailing.
How to Spot a Victorian Home:
High pitched roofs.

Bay windows

. The quintessential Victorian feature.

Multiple fireplaces – often in every room.

Ornate detailing – frequently found on a porch or around windows. Brickwork porches were also a common feature.

A narrow hallway with rooms for entertaining off to the side.

Wooden floors.

Gable trim.

Patterned floor tiles inside and coloured brickwork outside.

Elaborate lighting.

Stained glass windows.
Is Your Home Edwardian?
Edwardian and Victorian homes are very similar in design. In fact, the era of 'Victorian architecture' will often include the entire period of Edwardian architecture too, as it is only nine years long.
Edwardian style reflected a change in attitude as simple, thoughtful design was preferred over ostentatious and superfluous features. In a world where everything was becoming mass-produced, there was a shift towards using more artisanal and hand-made features.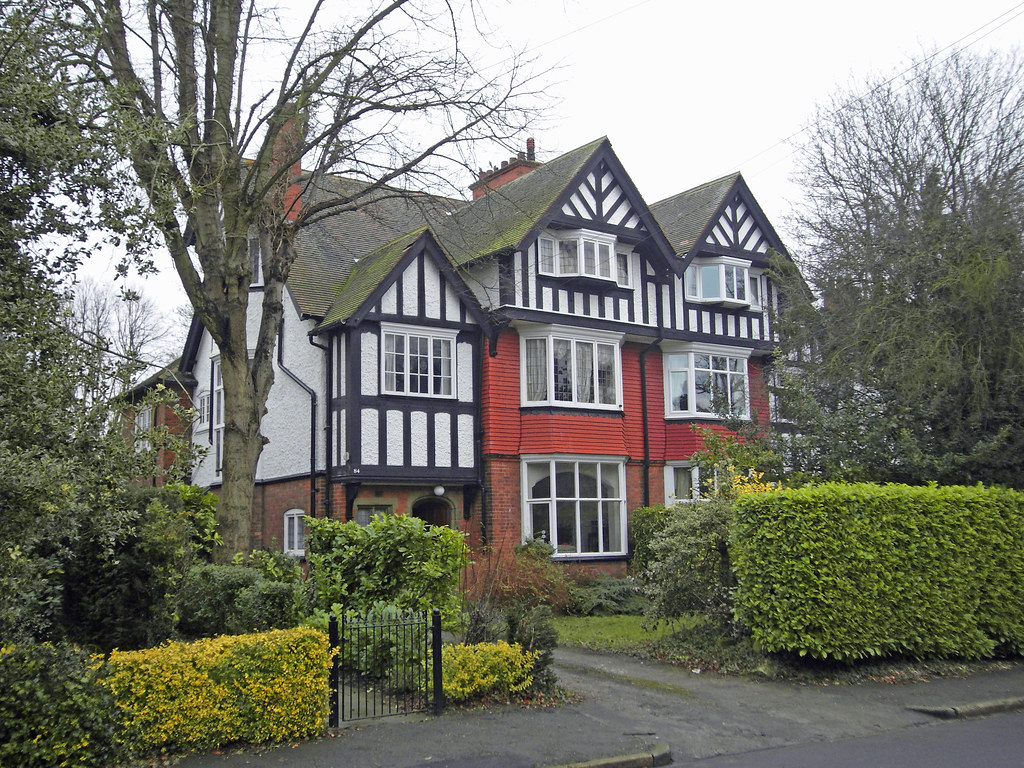 After filling urban areas with Georgian and Victorian townhouses and rows and rows of terraced houses, the Geogian era saw the idea of the suburbs emerge.
This gave way for more emphasis on privacy, so houses were built a short distance back from walkways. Edwardian interiors also had more emphasis on light and space with wider rooms, extra windows, and spacious hallways.  Houses also adopted Edwardian bricks, and red brickwork became a common feature of Edwardian properties.
So, what are some other common Edwardian house features?
How to Spot an Edwardian Home:
Front gardens.

Small sloping roofs.

Wooden porch.

Mock-Tudor features.

Parquet and polished wood flooring.

Lots of natural light.

Sash windows.

Lighter colours and floral wallpaper.

Art nouveau glass.

Decorative fireplaces – not in every room.

Wicker furniture.

Georgian throwbacks.
Looking for new windows for your home? Our handmade bespoke windows can be designed to complement homes from any era. Talk to us about your requirements today.