What Are the Best Blinds for Sash Windows?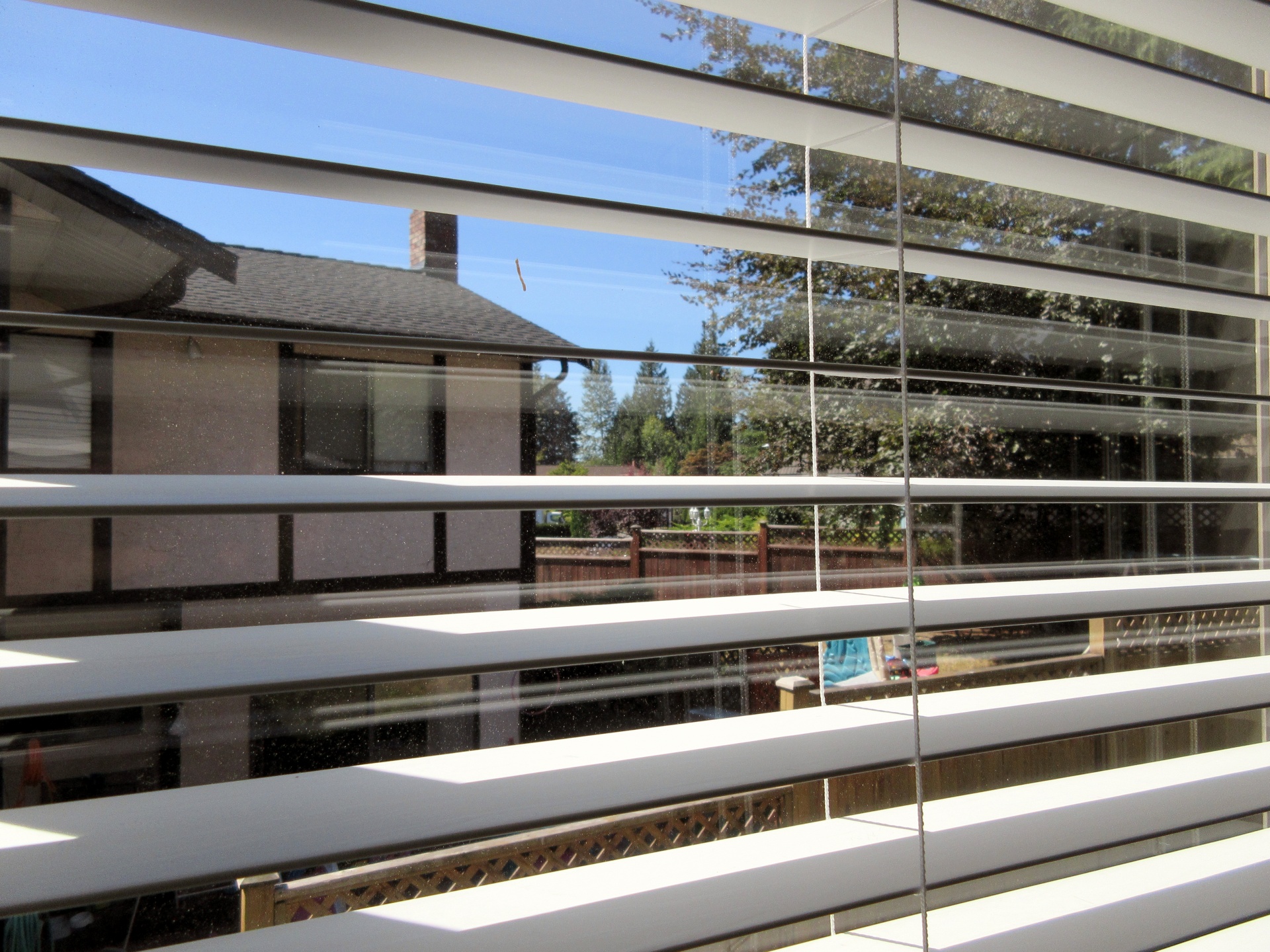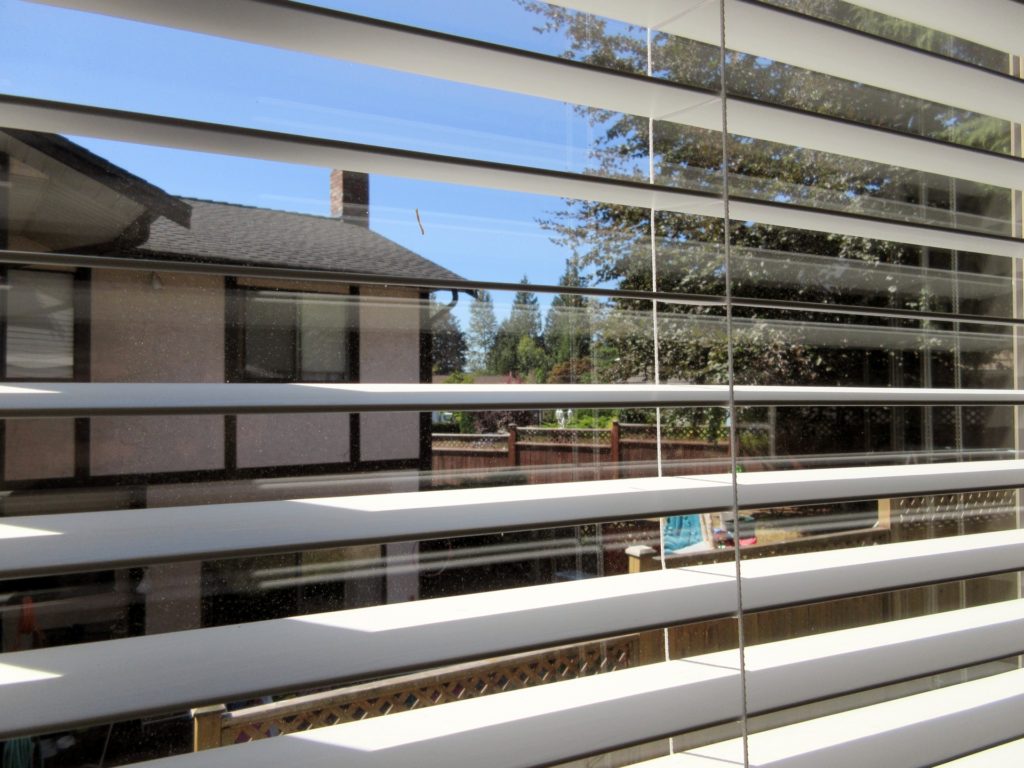 Sash windows are a beautiful feature of many homes in the UK, particularly on period properties. If you're looking for the best blinds for sash windows, you need to consider the style, size and angle of your windows, as well as the interior design of your home, to help you choose the perfect pair.
Blinds for sash windows come in a variety of colours, fabrics, materials and made-to-measure sizes, just like any other type of window blinds. So whether your home is full of historic charm and character, or you're fitting blinds in a new build property, there are plenty of blinds to suit your sash windows.
What are sash windows?
Sash windows are used on both historic and modern properties and are usually made from timber. They come in two different designs which look very similar but operate in different ways. Box sash windows (otherwise known as cords and weights sash windows) have a box frame built into the window, which contains steel weights and sash cords which run up and down over a pulley. Alternatively, spiral balance windows have the same look as sash windows but work with springs instead of cords, weights and pulleys.
Sash windows are typified by the vertical sliding movement of the window panes when opened or closed. One pane slides behind the other to open the window, rather than panes which open outwards on a hinge. Sash windows are traditionally found on Georgian, Victorian and Edwardian properties, but can also complement modern buildings due to their elegant and timeless look.
What types of blinds fit sash windows?
Sash windows and sash window blinds can be made to measure in any size. One of the key considerations when fitting blinds is whether you want them in the window recess or outside the recess, depending on the style of your home and the shape and size of the window. In recess blinds are those that sit right in front of your window panes whereas outside the recess blinds are those that will sit on the wall above your window opening, covering the overall window opening and window sill area.
It's also important to consider the sash window mechanism when choosing sash window blinds. For example, perfect fit blinds are fitted to the window itself and will not work for sash windows – they only fit to hinged windows which open outwards. Vertical blinds may also be awkward because they open horizontally whereas sash windows open vertically, meaning the blinds will have to be fully opened in order to access the window.
Which blinds are best for sash windows?
The best types of blinds for sash windows are those which open vertically to complement the sash window operation, and can be partially rolled up or down. This gives you the option to have a full window view, a private halfway screen, or complete closure.
Roller blinds, Venetian blinds and Roman blinds can all be closed fully to offer total privacy and insulation. However, they can also be raised halfway to allow in some light or completely opened for full light flow and unhindered views.
Roman blinds
Roman blinds are made from fabric which is flat when closed and retracts into neat folds when opened. Roman blinds are a great choice for sash windows as both their opening method and classic style complements that of sash windows. Roman blinds look great in period homes, from grand townhouses to rustic country cottages.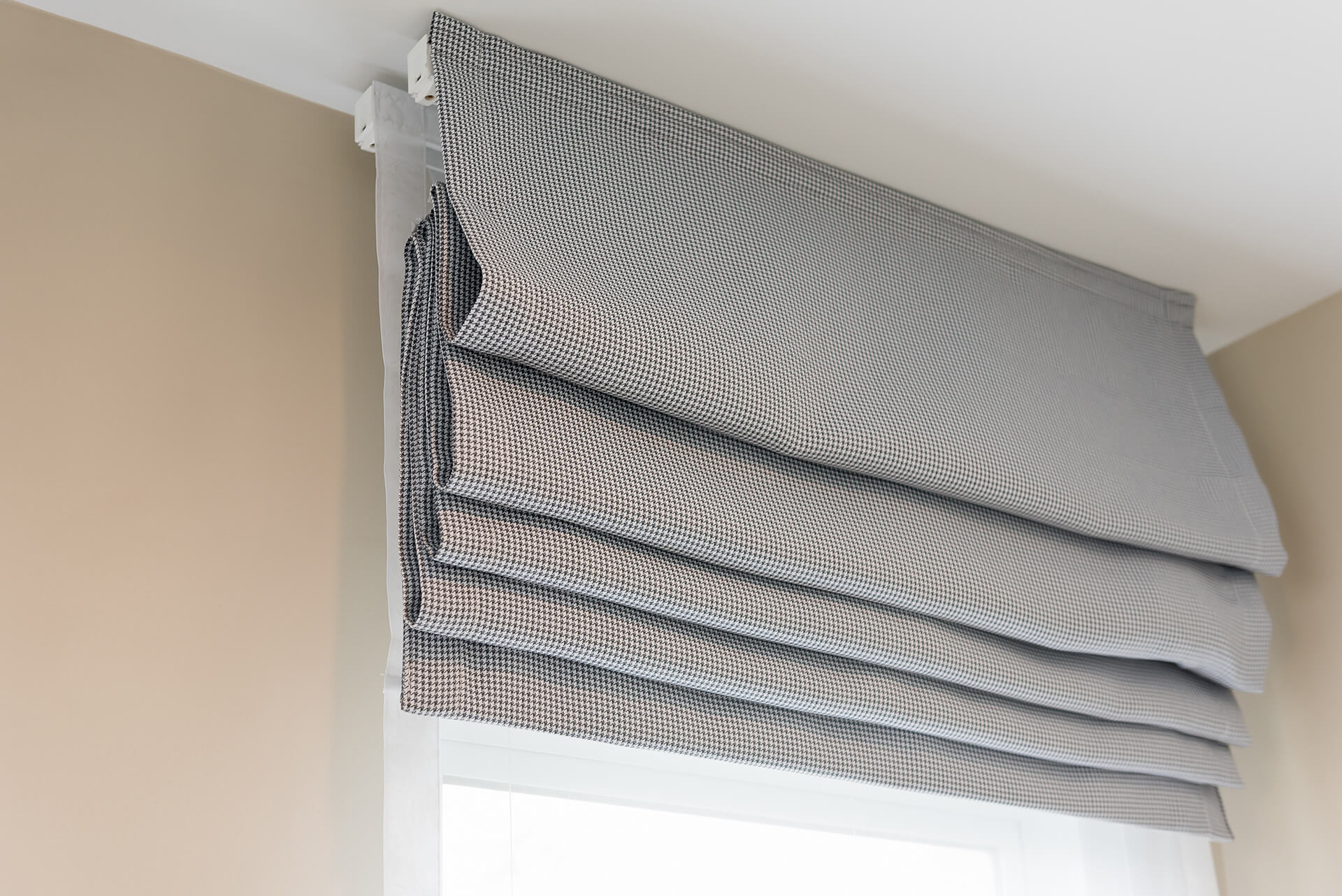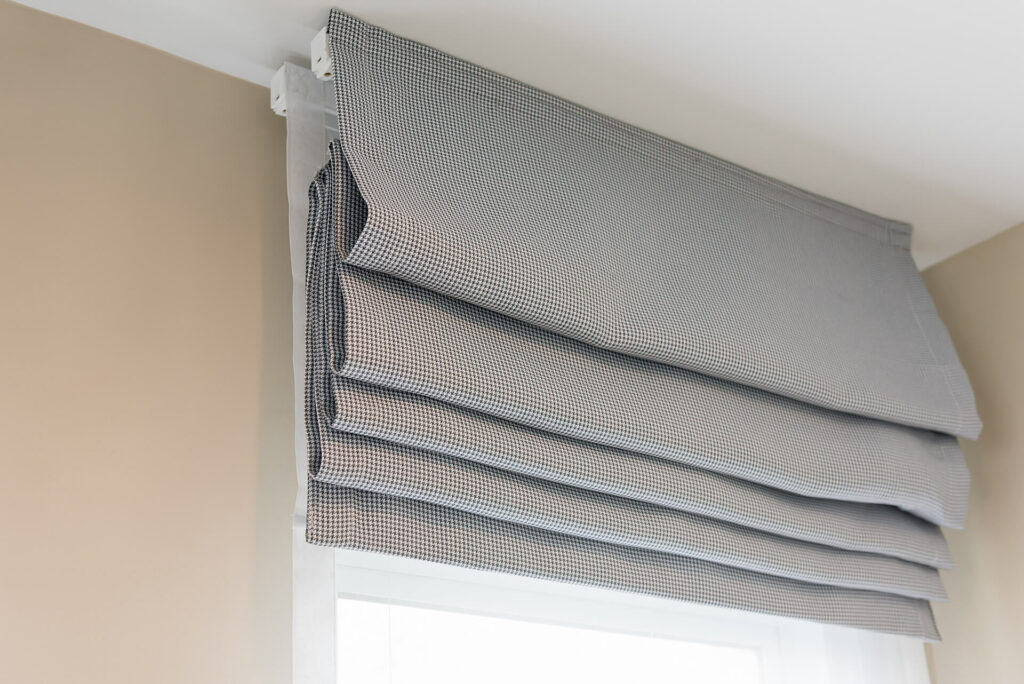 Venetian blinds
Venetian blinds are made from hard slats which can be tilted as well as moved up and down to cover the window. When fully open, slats stack horizontally, retracted to the top of the window. When closed, the slats are angled vertically and pulled down to cover the entire window.
Venetian blinds are very versatile, with different colours, finishes and materials allowing them to complement any interior. Traditional homes may benefit from rich hardwood Venetians, whereas modern homes may opt for white painted faux wood or metal Venetians.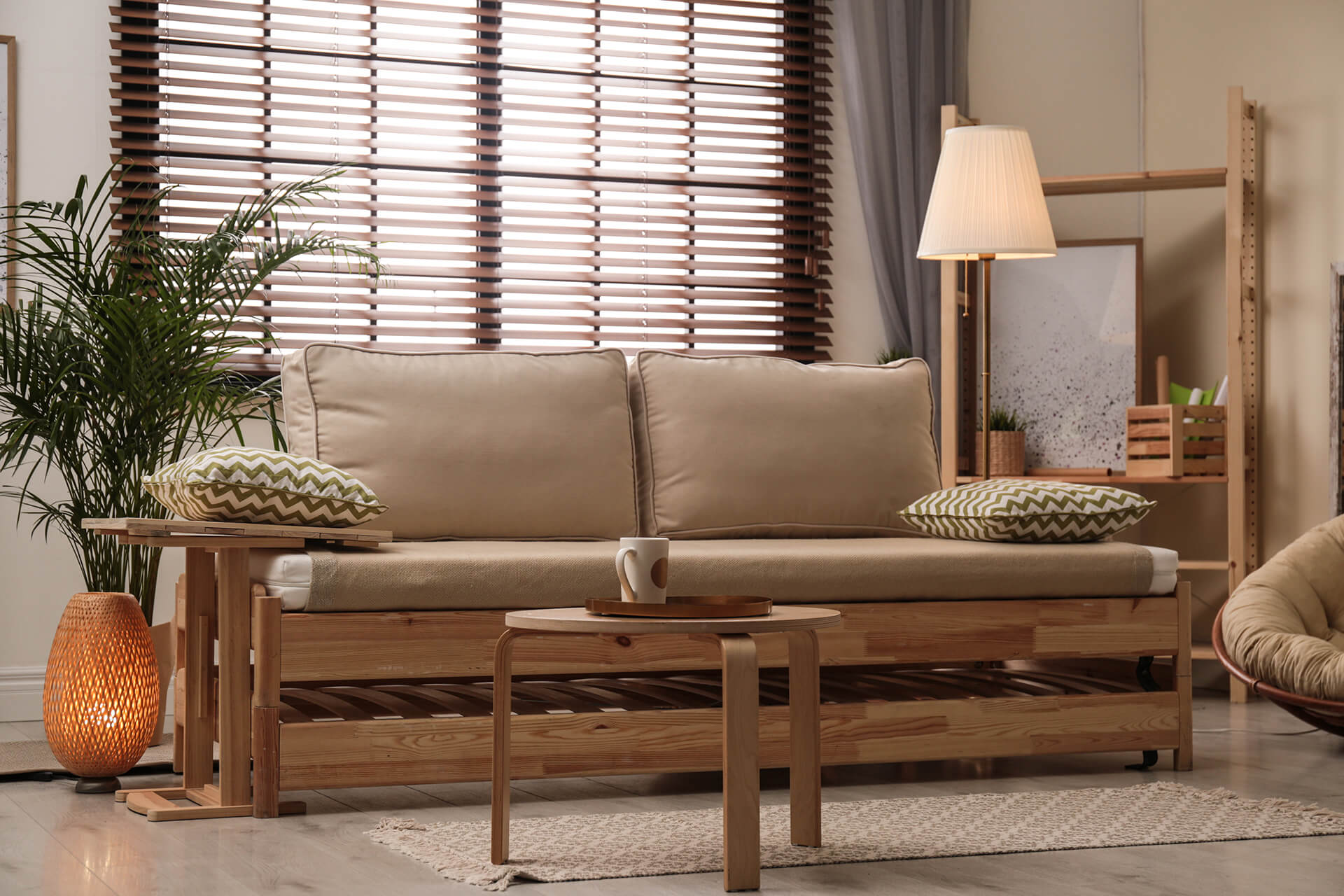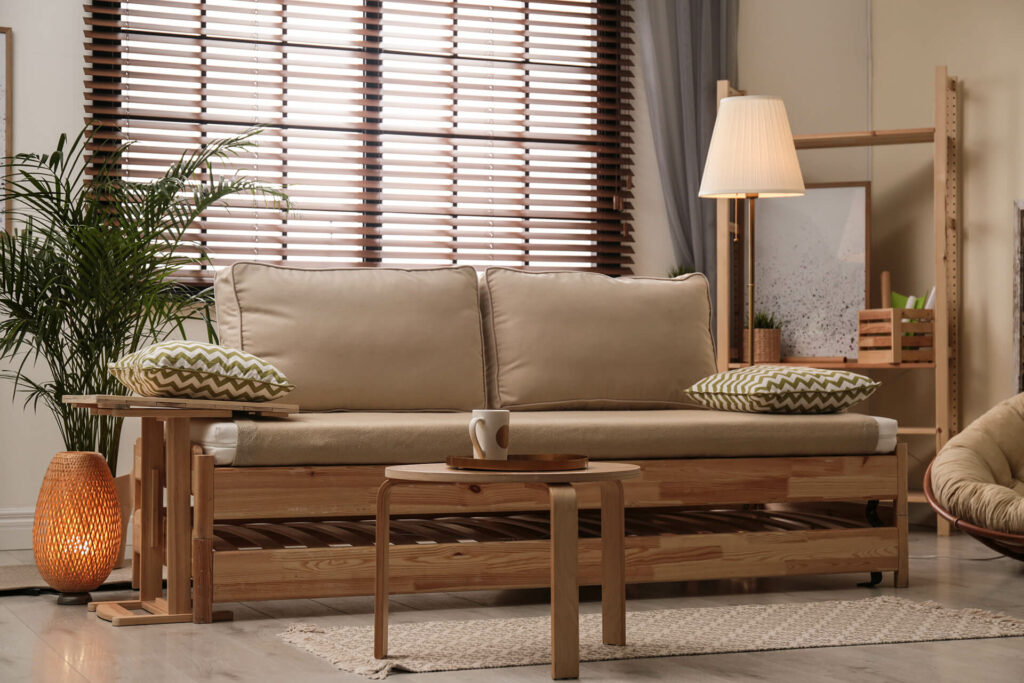 Roller blinds
Roller blinds are made from a sheet of fabric which rolls up and around a top bar when the blinds are opened. The fabric is rolled down to cover the window when they are closed. Roller blinds are generally a cheap and unobtrusive blind which works well in most settings. A plain roller blind in the same colour as your window frames will let the sash windows remain the main feature.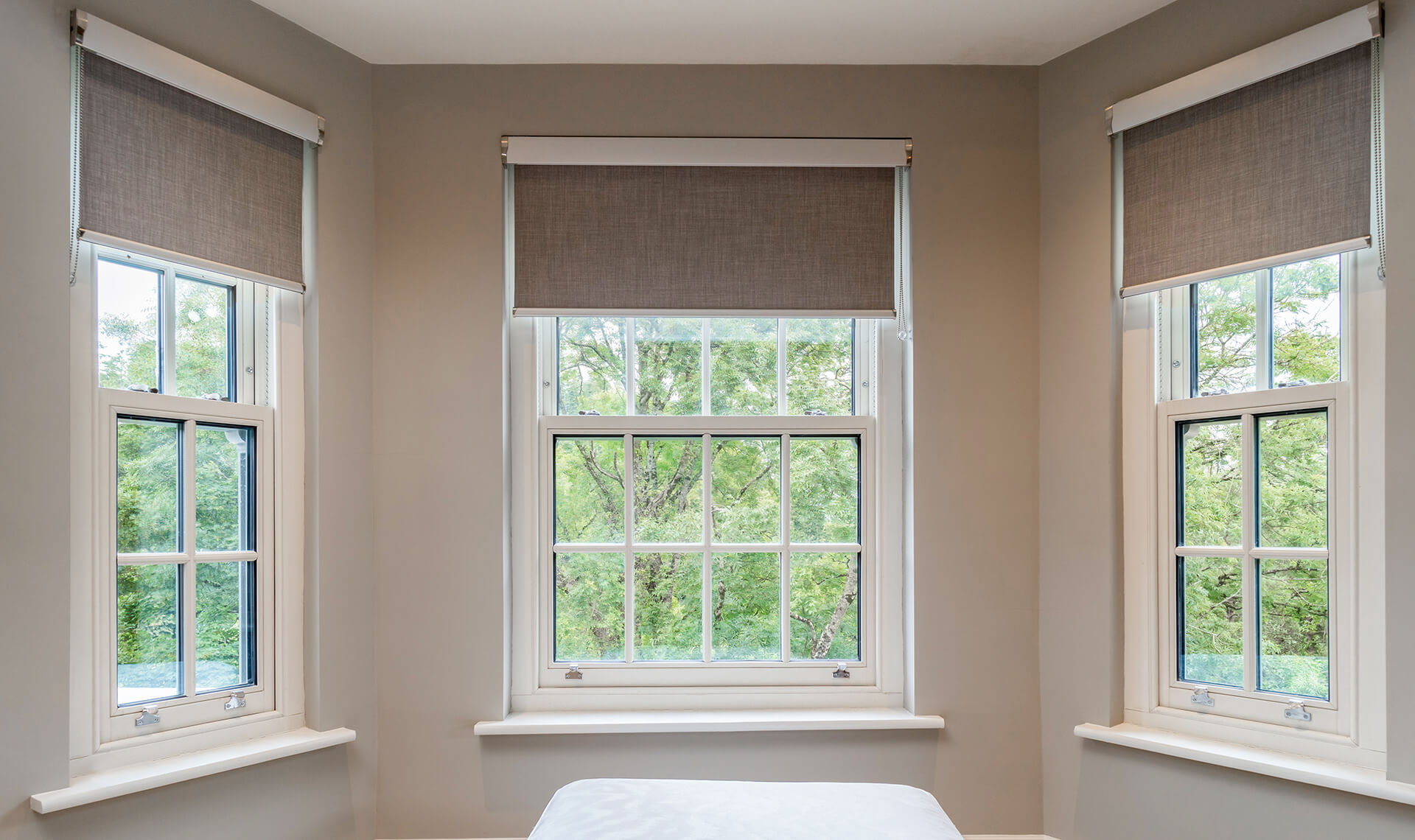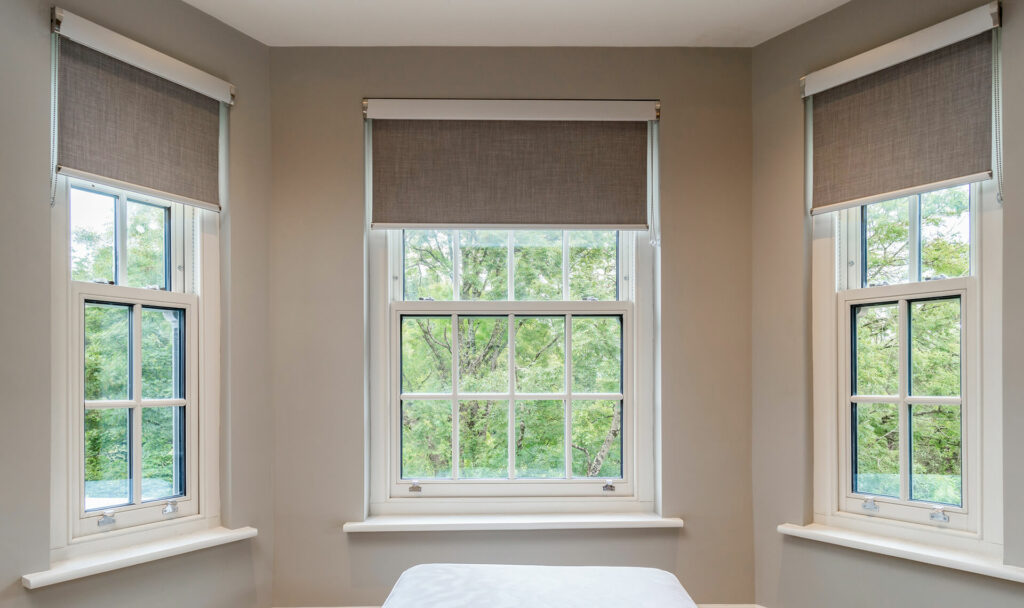 The best blinds for sash windows are those which complement the style of your window and home. They won't obstruct the sash window when opening it and will let the beauty of your elegant sash windows shine through.
If you are interested in new or replacement timber sash windows, check out our range including box sash windows, spiral balance sash windows and JELD-WEN brand sliding sash windows. Simply contact our team with any enquiries.
Sash Windows:
Opening Hours:
Monday – Friday: 8:30–5pm
Saturday & Sunday: Closed
CALL US TODAY ON:
01205 363 999
EMAIL US:
Free Delivery to all UK Mainland Orders!
With our expert advice, we can help you find the best style for your property all whilst you benefit from modern high performance and security advancements. Enquire about your bespoke windows today!