How Aluminium Windows Can Enhance Your Home's Exterior Design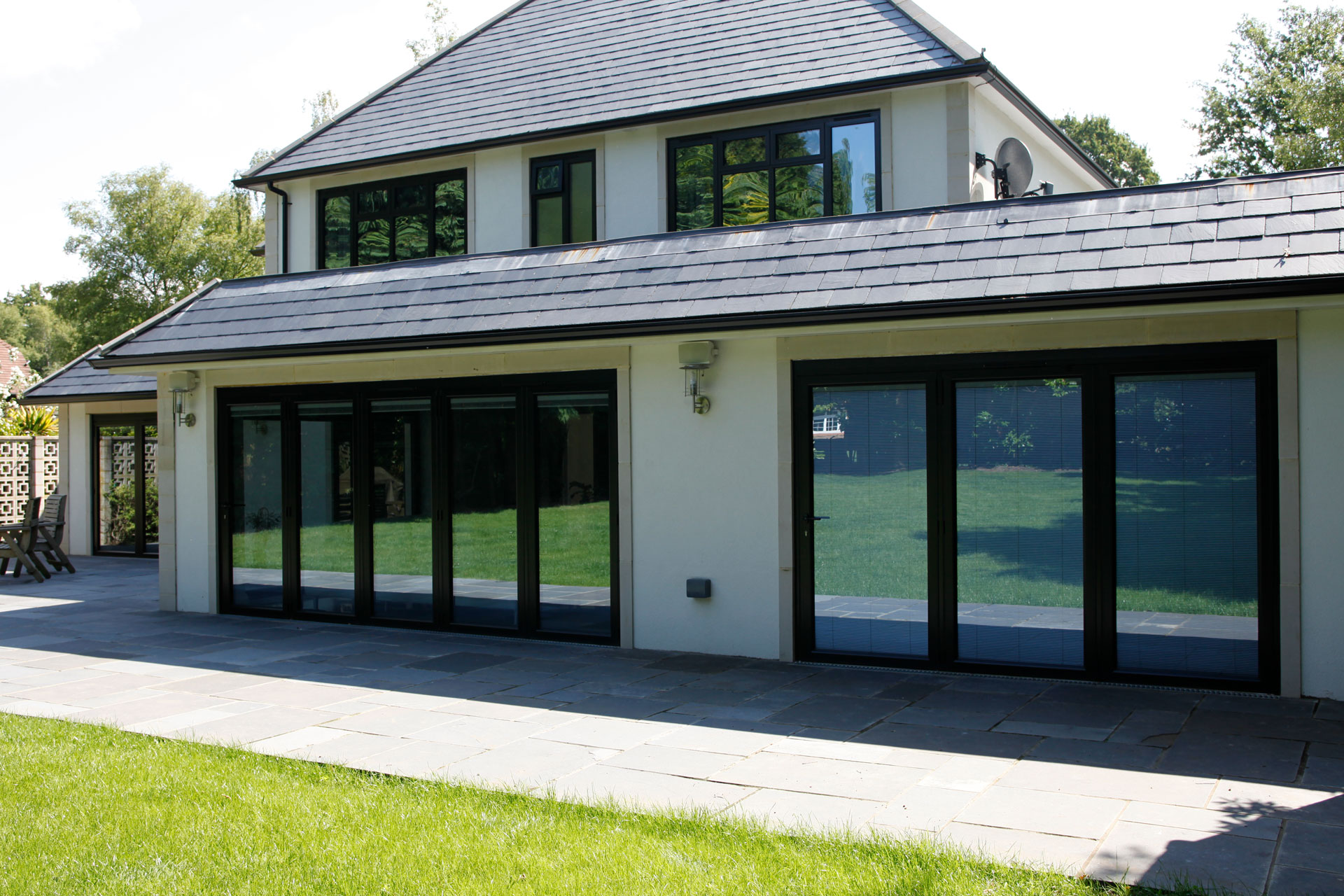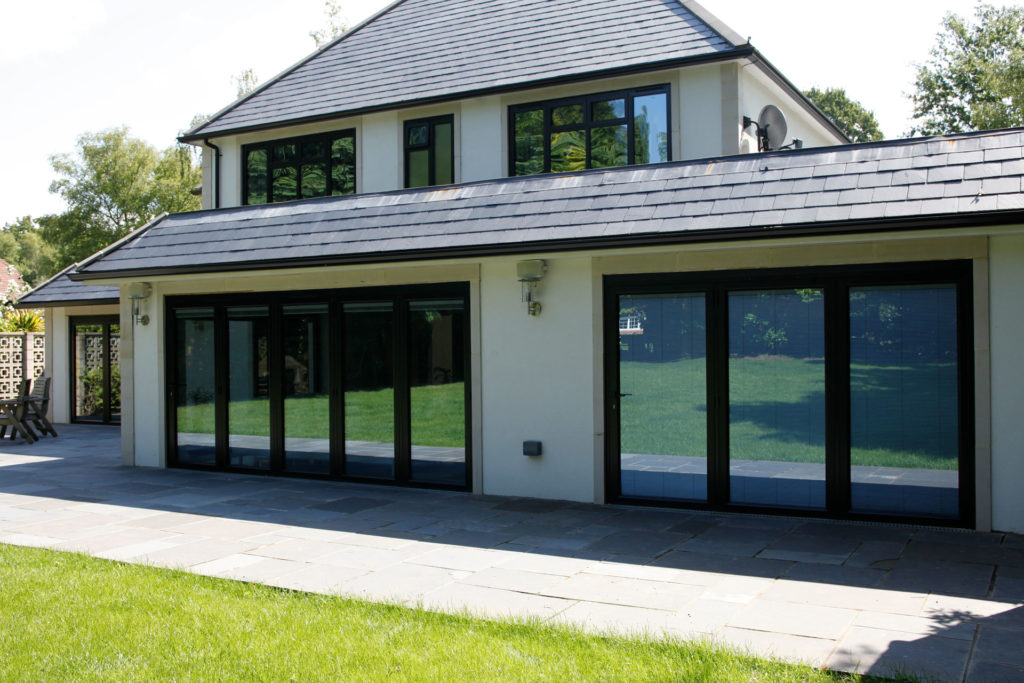 The elusive concept of 'kerb appeal' is something that a lot of people only think about when they come to sell their homes. It's only then that they realise that the beautiful space they've built up inside, carefully curated to meet their tastes and match their personality, doesn't make it past the front door.
Yet the outside of your home is what creates the first impression. Most visitors, guests (and potential buyers) will already be drawing conclusions about the appearance of your home before the door even opens. Keeping the exterior as stylish as the interior is incredibly important.
One way to enhance the external appearance of your home is by updating your windows. 
Tatty, flaking, yellowed or warped window frames will let down the front of any house. A shiny new set is a sure-fire way to update its look, making the whole house look tidier and smarter. It's hard to underestimate the improvement it makes.
When you're picking new windows, there are a lot of different materials and styles to choose from. Traditional timber creates a classic, rustic look and with enough upkeep will look lovely for years. These days, though, many people are choosing the extreme elegance and simplicity of aluminium windows. They're sleek, smart and keep their good looks for years.
The guaranteed kerb appeal of aluminium windows
Aluminium windows look super sleek. Available in a collection of monochrome shades, including soft grey and dramatic black, they can subtly slip into an overall aesthetic or create an eye-catching point of contrast. Their smooth surface creates a clean, crisp look that beautifully updates any house frontage. They will help it look smarter, cleaner and better kept – all factors that add to the appeal of your home.
When it comes to house frontage ideas, a set of aluminium frames will add just as much as shiny new guttering, carefully pointed brickwork, or lovingly maintained window boxes. The advantage of aluminium windows over these other labour intensive, costly or short term options, is that they will look as good as new for years with only minimal upkeep.
If you're looking for long term preservation of your home's kerb appeal, picking powder-coated aluminium is the smart choice too.
Minimalist frames for a modern home exterior
Aluminium windows will add a well-kept edge to any exterior home design. They are most commonly thought of for modern, minimalist house frontages though and there is an excellent reason for that. The smooth surface of a powder-coated frame appears minimalist in itself, with none of the fussy texture of timber. The crisp contrast between the clear glass panels and the smooth frames also works to emphasise straight lines, a motif that often features in this type of design scheme.
With dark grey aluminium frames, this contrast doesn't feel severe or demand attention. There is a softness to this fashionable colour that keeps the frames subtle, in line with the generally understated appearance expected of minimalism.
The strength of aluminium frames also means they can be used to house floor-to-ceiling windows, doors and panes of glass. Windows this size can create a feature for the outside of your home, transforming its whole look. Imagine the modern masterpiece homes seen on TV shows like Grand Designs. Those big, beautiful windows that cut away the brick of a cutting-edge contemporary style home are easily supported with an aluminium frame.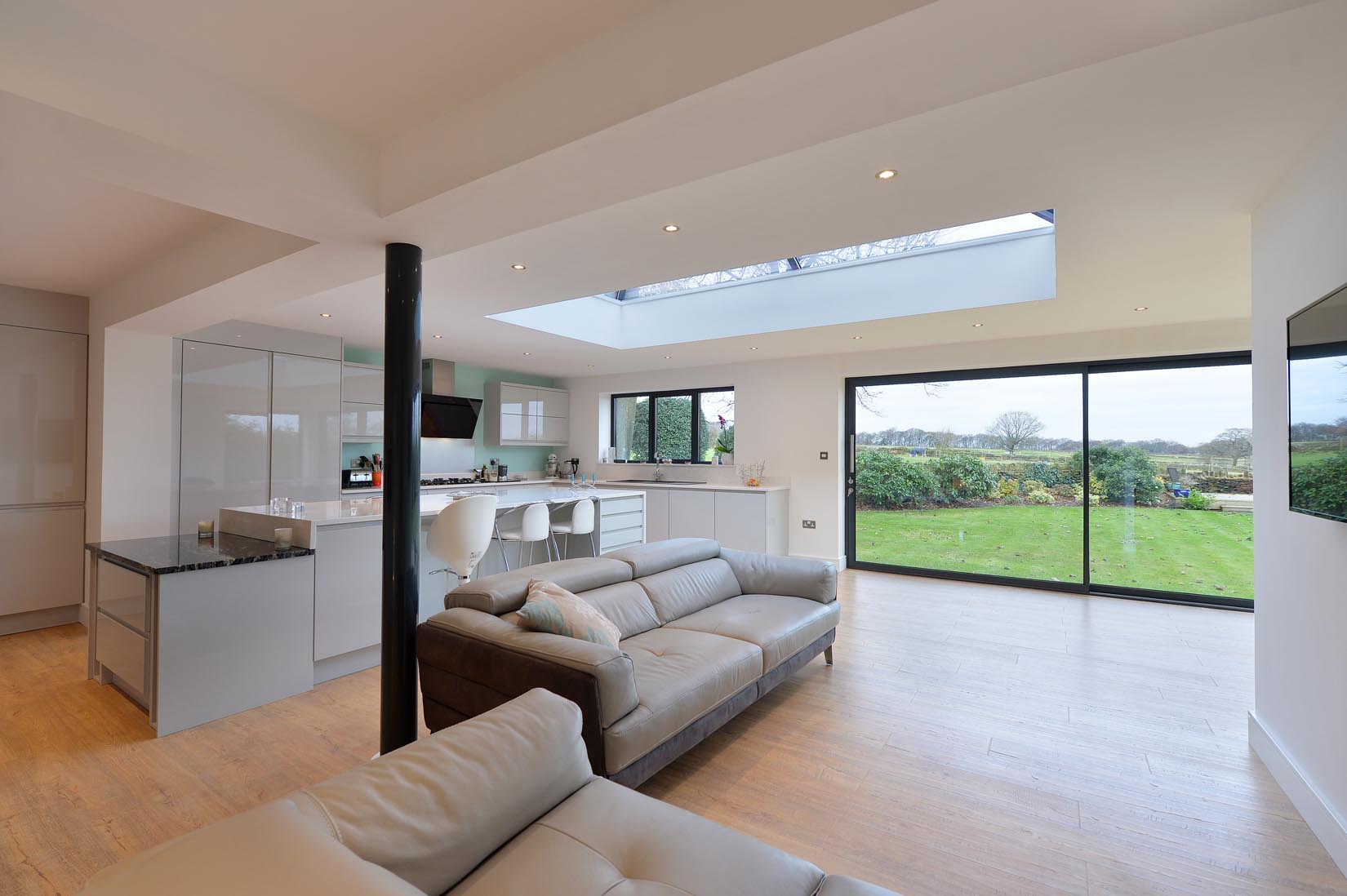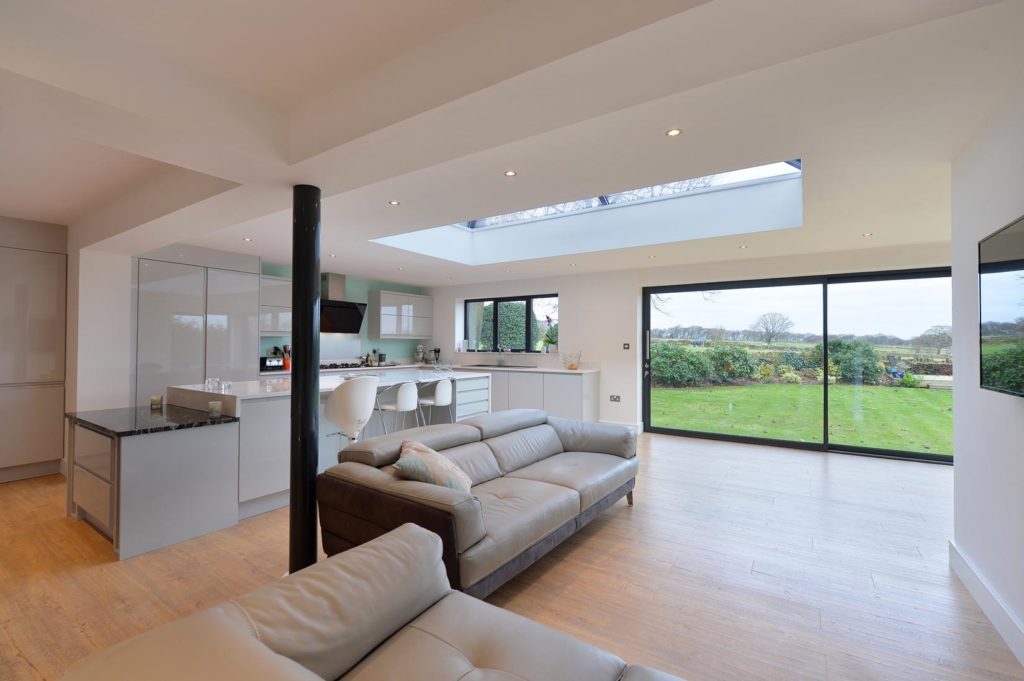 The flexibility of aluminium window designs
Aluminium windows are an obvious winner for homes with a contemporary edge. This doesn't mean they don't have a place in rustic cottages or period properties as well though. Whilst anthracite grey aluminium windows may complement modern homes, other shades can add charm to older and more traditional homes. For example, classic cream, clean white or Chartwell green windows would easily fit within a more traditional home exterior too.
If you've built a country cottage look, a set of aluminium casement windows can still complement your style. Thanks to their longevity and low maintenance needs, they will also look that lovely for decades.
Authentic period choice
There is one particular period of property where aluminium windows are an entirely authentic choice. Many homes built in the mid-20th century were built with metal-framed windows. They were popular for all the reasons they are now, including strength and appearance, though modern aluminium windows have a significantly longer lifespan thanks to their paint.
If you have a redbrick property built around the middle of the 20th century, particularly during the thirties, you'll probably find that the original window frames were made from metal.
Having period-authentic windows will always improve the look of your home. The house will have been designed with their appearance in mind. Period authentic windows can have other benefits too, and can even increase the value of your property.
Capture the industrial trend with aluminium windows
Another design that will always benefit from aluminium windows is an industrial style scheme. The iconic window choice for industrial designs would be a Crittal window with a steel frame and grid mullions. These windows create a striking look but are incredibly expensive. They can also be high maintenance, so are not always a practical choice either.
A set of black aluminium window frames are the perfect alternative. Kinder on your pocket, the contrast they make is just as striking and they can become a similar 'feature' of your home's appearance. They also carry all the practical benefits of aluminium windows.
The practical benefits of aluminium window designs
A flexible but pleasing visual appearance is not the only benefit you get from aluminium windows. There are plenty of practical reasons for their popularity.
They are robust and durable
The high quality powder coating on aluminium windows is impressively tough wearing. It won't crack or flake like paint on timber frames, and it won't need regular touch-ups to keep it looking as good as new for many years.
They are easy to clean and maintain
As they don't need extra paintwork to keep them looking great, aluminium windows are also a low maintenance choice. Even better, that robust paint job is also easy to clean. All you need is a soapy sponge and even your elbow grease should be surplus to requirements.
They are impressively thermally efficient
Historic aluminium frames may have a reputation for being bad insulators but our modern frames come with a thermal break layer. This means they provide incredible insulation, keep all your toasty central heating air inside, and any chill drafts out.
They are long-lasting
The average life expectancy of an aluminium frame is between 30-40 years. They will last this long because they won't warp, buckle or corrode.
They are a sustainable choice
Old aluminium frames are 100% recyclable. This means that even when you're finished with them, they will find a new use, saving energy and materials.
Don't forget the interior benefits of aluminium window styles
Of course, one of the biggest beauty benefits of aluminium windows appears inside your home.
Aluminium is such a strong material that you can pair narrow profile aluminium frames with extra large panes of glass. This will allow maximum natural light flow into your home, flooding it with sunlight and making it feel bigger.
Aluminium windows can enhance the appearance of any home, both inside and outside. When you combine this visual appeal with the practical benefits, it's easy to see why they are one of the most popular window choices we offer.
If you'd look to know more about the impact our aluminium windows can have on your home, browse our range or get in touch and get a quote.
Aluminium Windows:
Opening Hours:
Monday – Friday: 8:30–5pm
Saturday & Sunday: Closed
CALL US TODAY ON:
01205 363 999
EMAIL US:
Free Delivery to all UK Mainland Orders!
With our expert advice, we can help you find the best style for your property all whilst you benefit from modern high performance and security advancements. Enquire about your bespoke windows today!